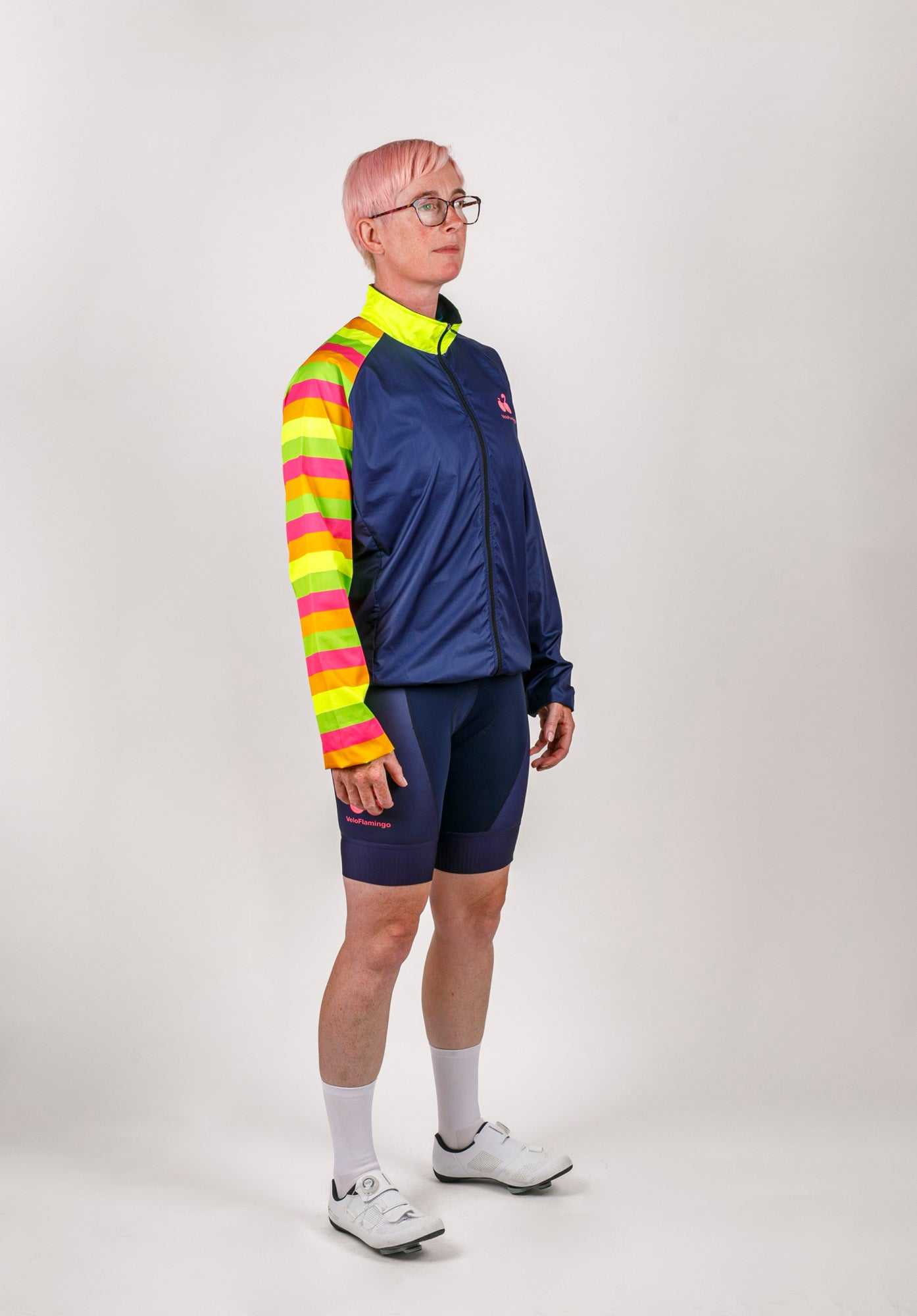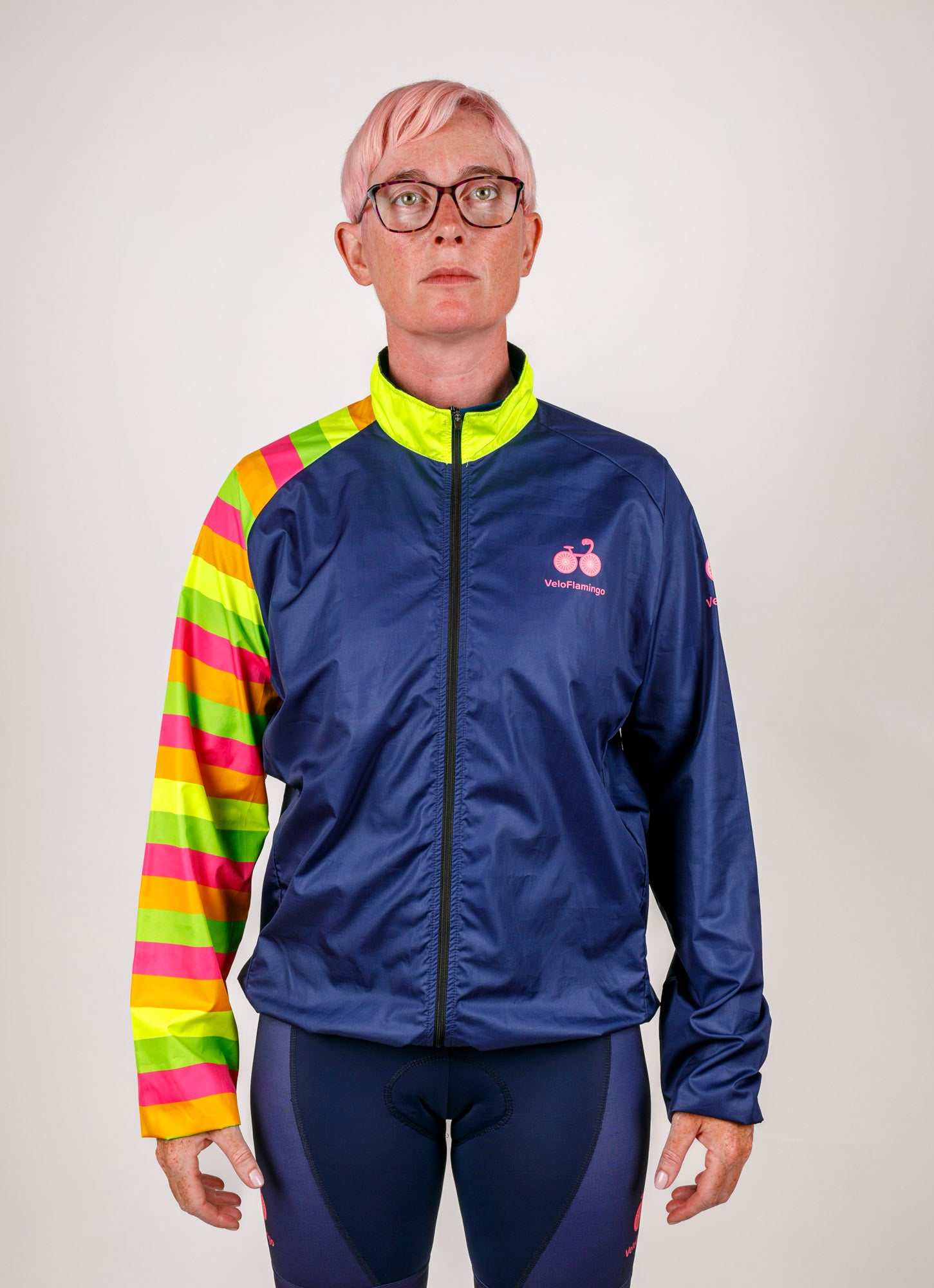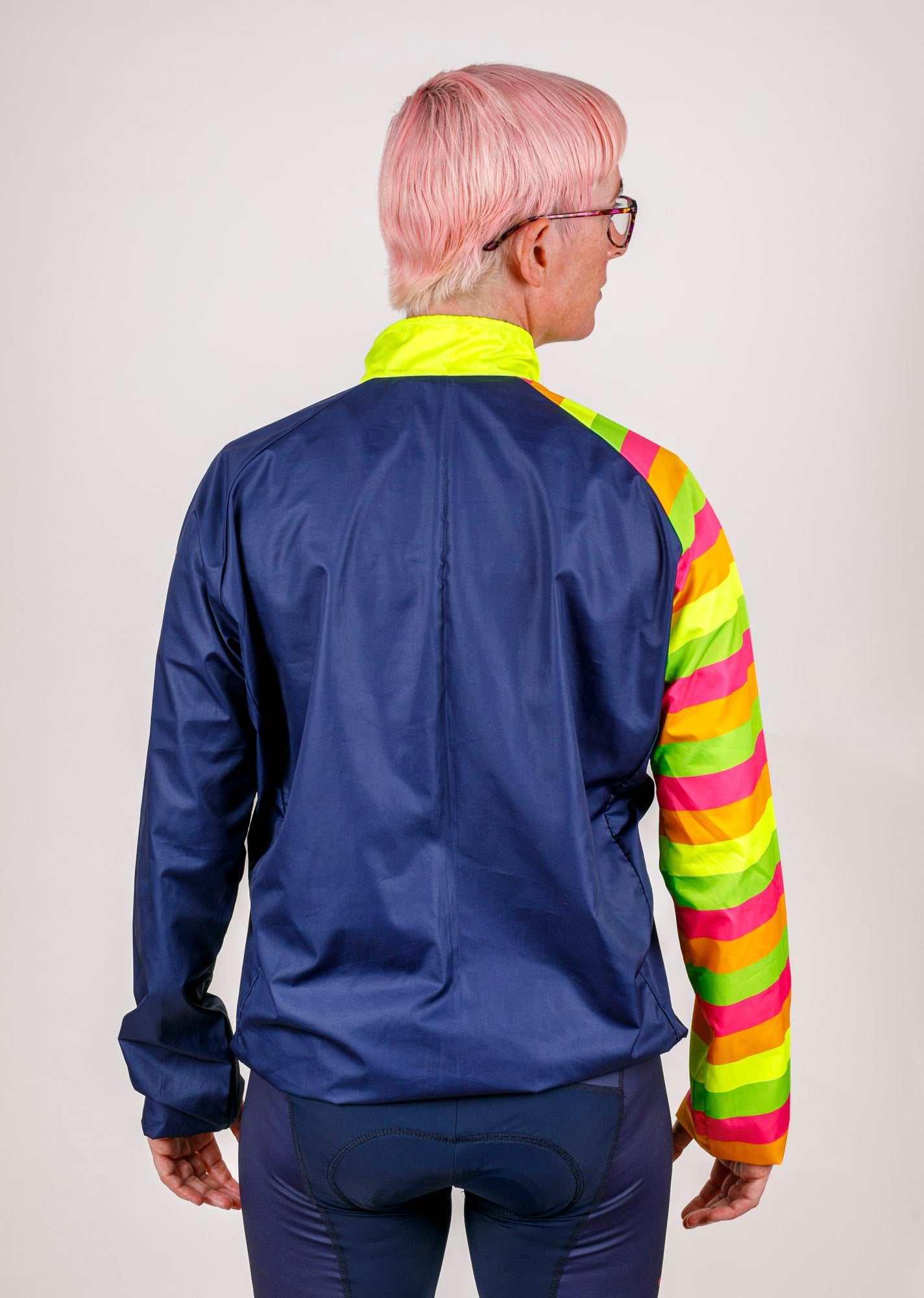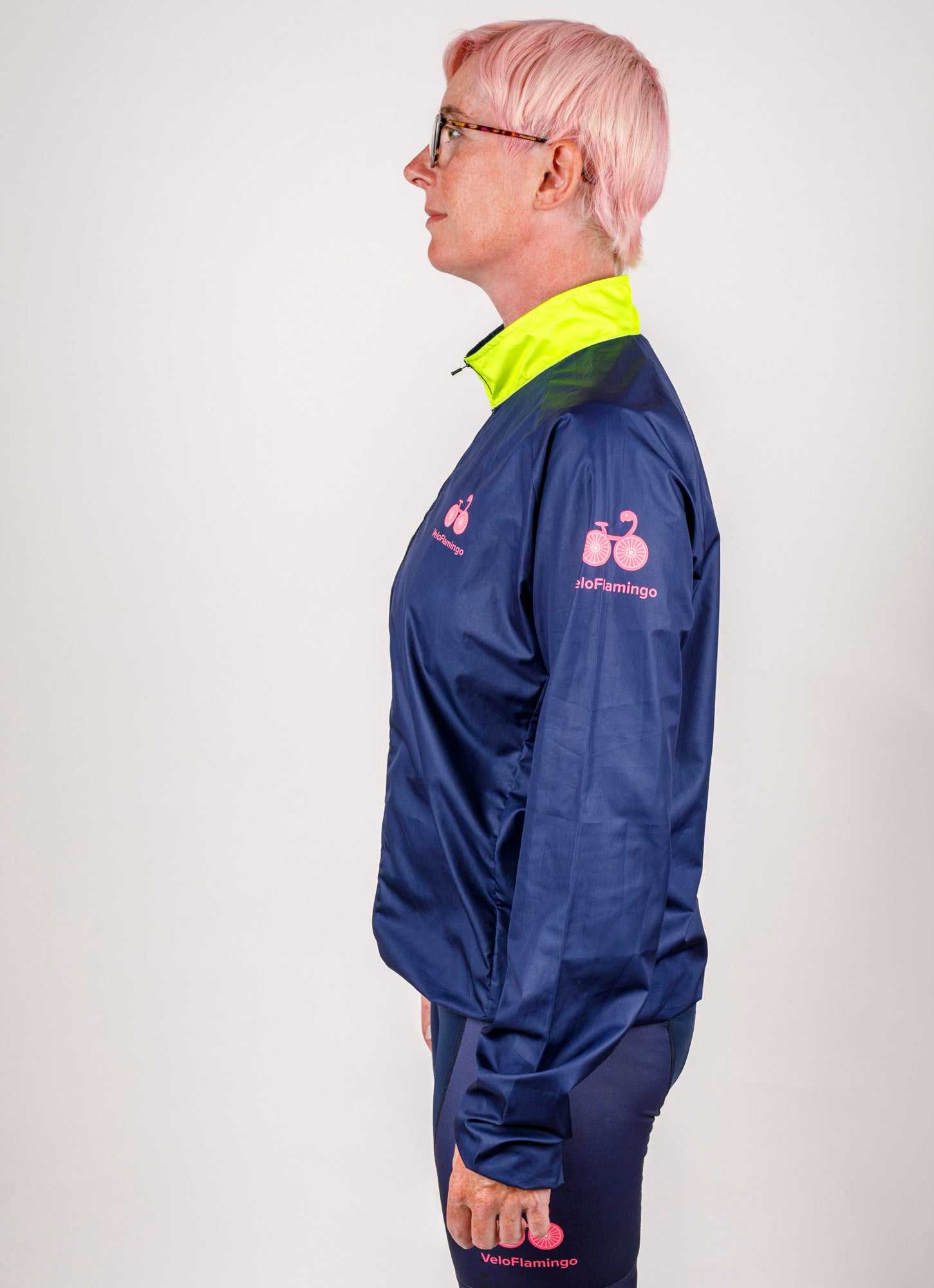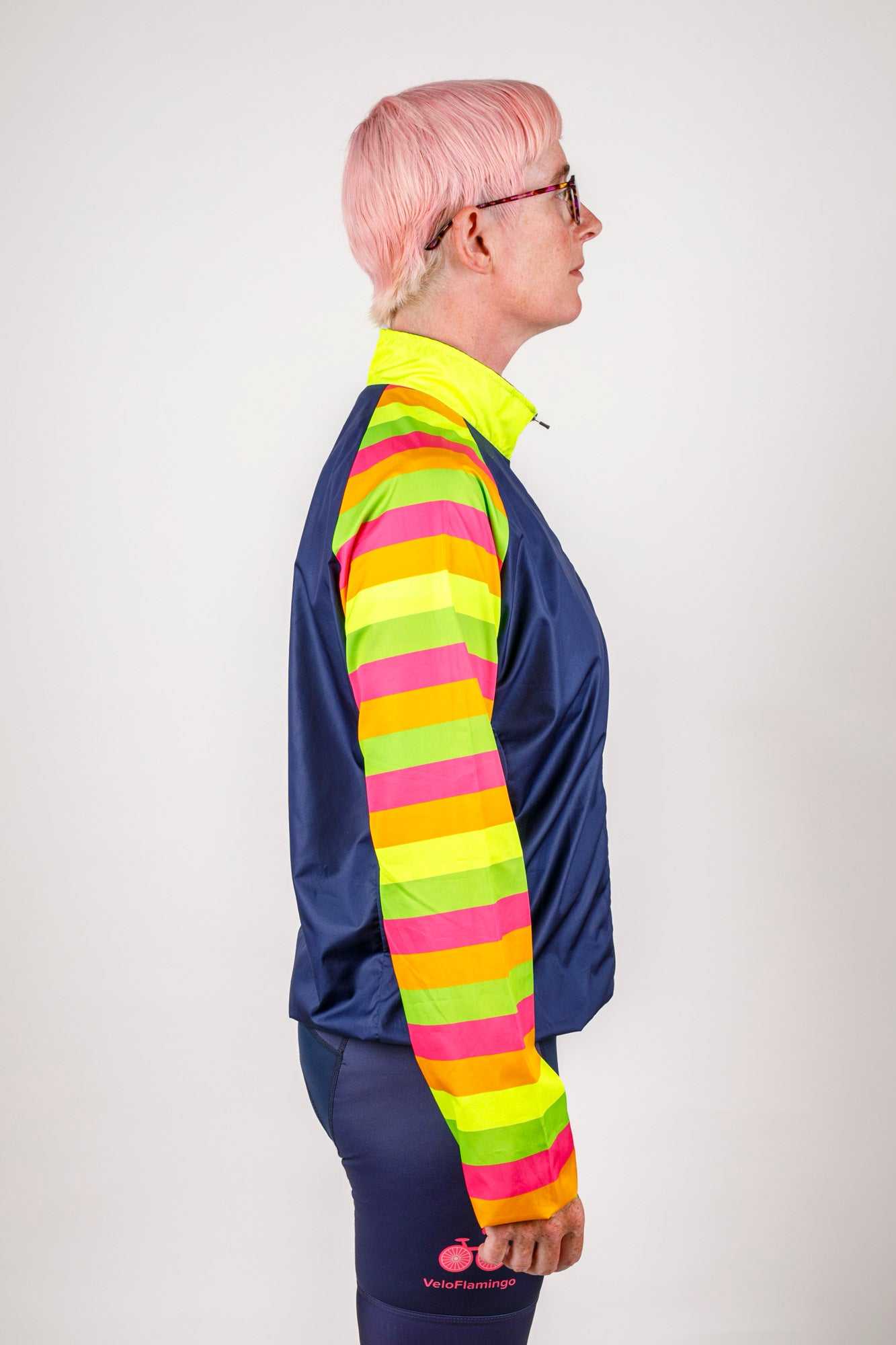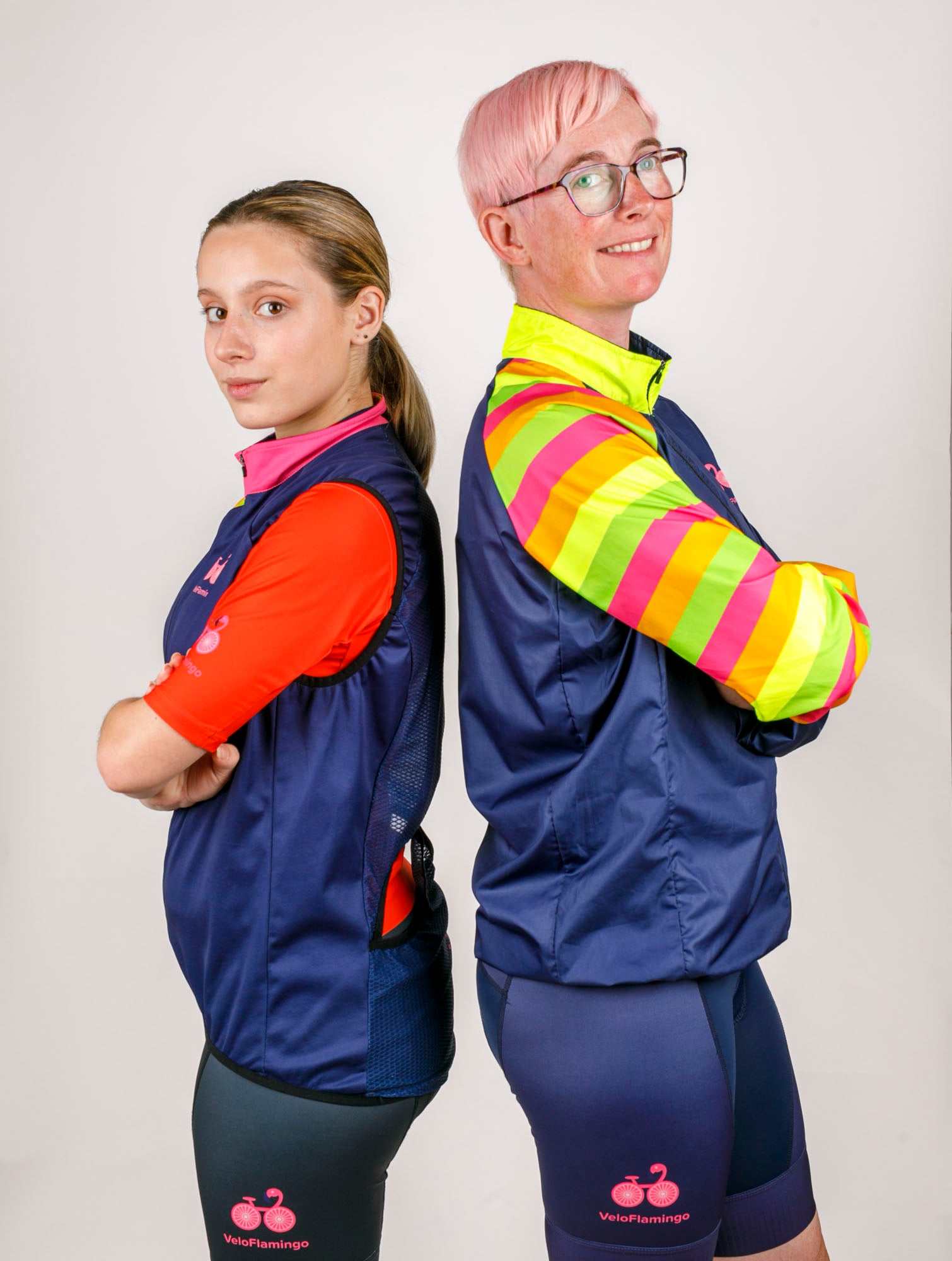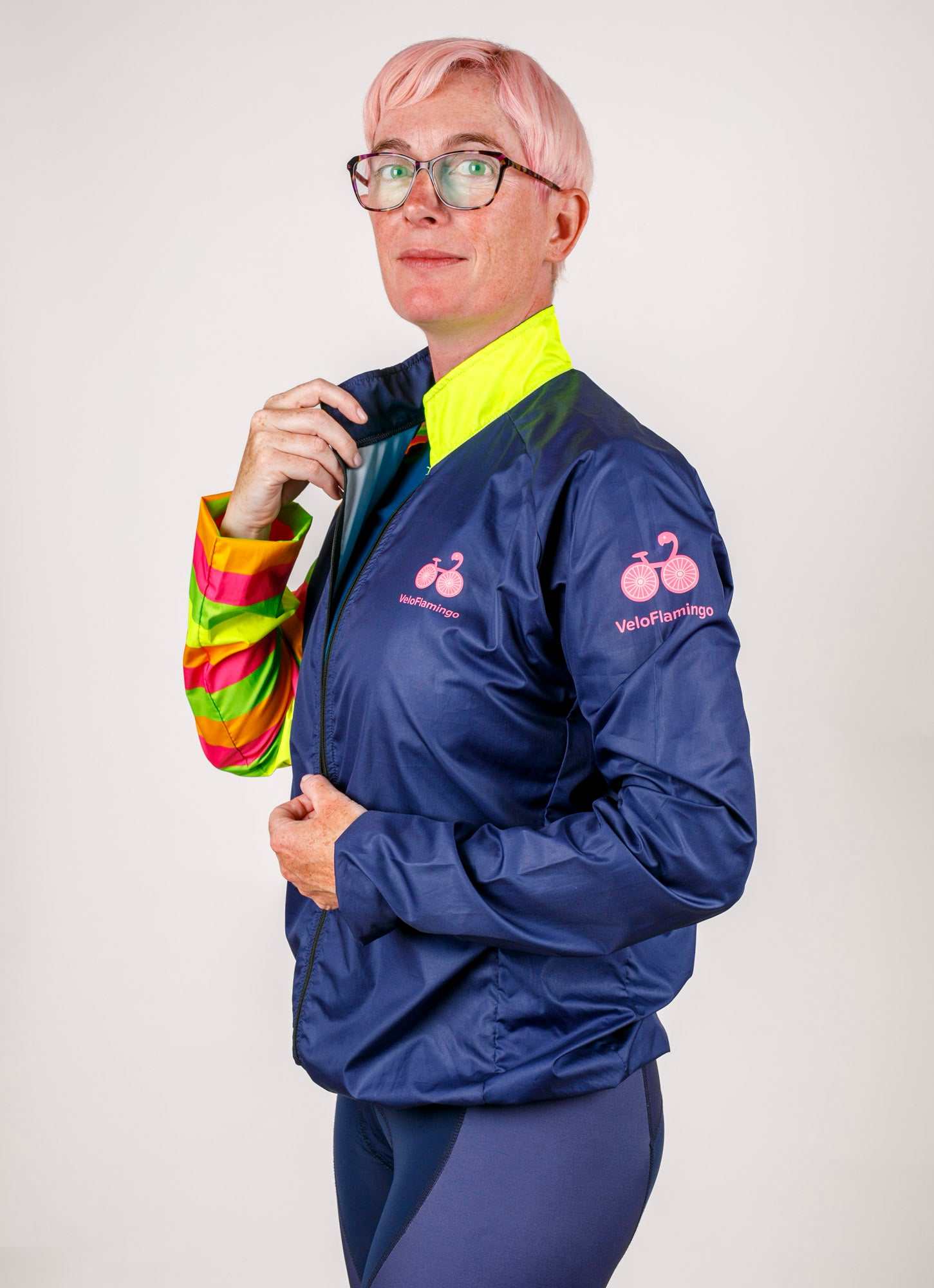 Women's Windproof Cycling Jacket
The Velo Flamingo jacket is perfect for every spin, in every season. It's perfectly small (so you can pop it into your jersey pocket) but packs a punch with its windproof protection. This means you're ready for those summer days that turn a little more windy than you'd like and equally great for layering up on a winter spin when you need it most. This ensures you can face into any headwind, feeling like a force of nature (or slightly warmer version of yourself, at least). 
Our jackets have:
A light water resistant coating, making it durable and windproof. 

Full length, front zip. 

Elasticated cuffs and hems to avoid drafts and prevent those "flappy jacket" moments! 

Fluorescent striped sleeves for high visibility while you are out and about.

No rear pockets to reduce bulk and reduce the wind drag. 

Made in the EU (that means designed, sewn, packed and distributed). 

Tested by our founder Tara, who cycles a ridiculous amount, ensuring every product has been put through its paces. 
We want your jacket to look amazing and go the distance with you! As with the majority of cycling clothing please don't iron, tumble dry or dry clean your jacket. The jacket is best washed at >30°C and air dried.
As a suggestion, Medium is approximately 10/12 (Irish/UK), Large is approximately 12/14 (Irish/UK) and Extra Large is approximately 14/16 (Irish/UK).