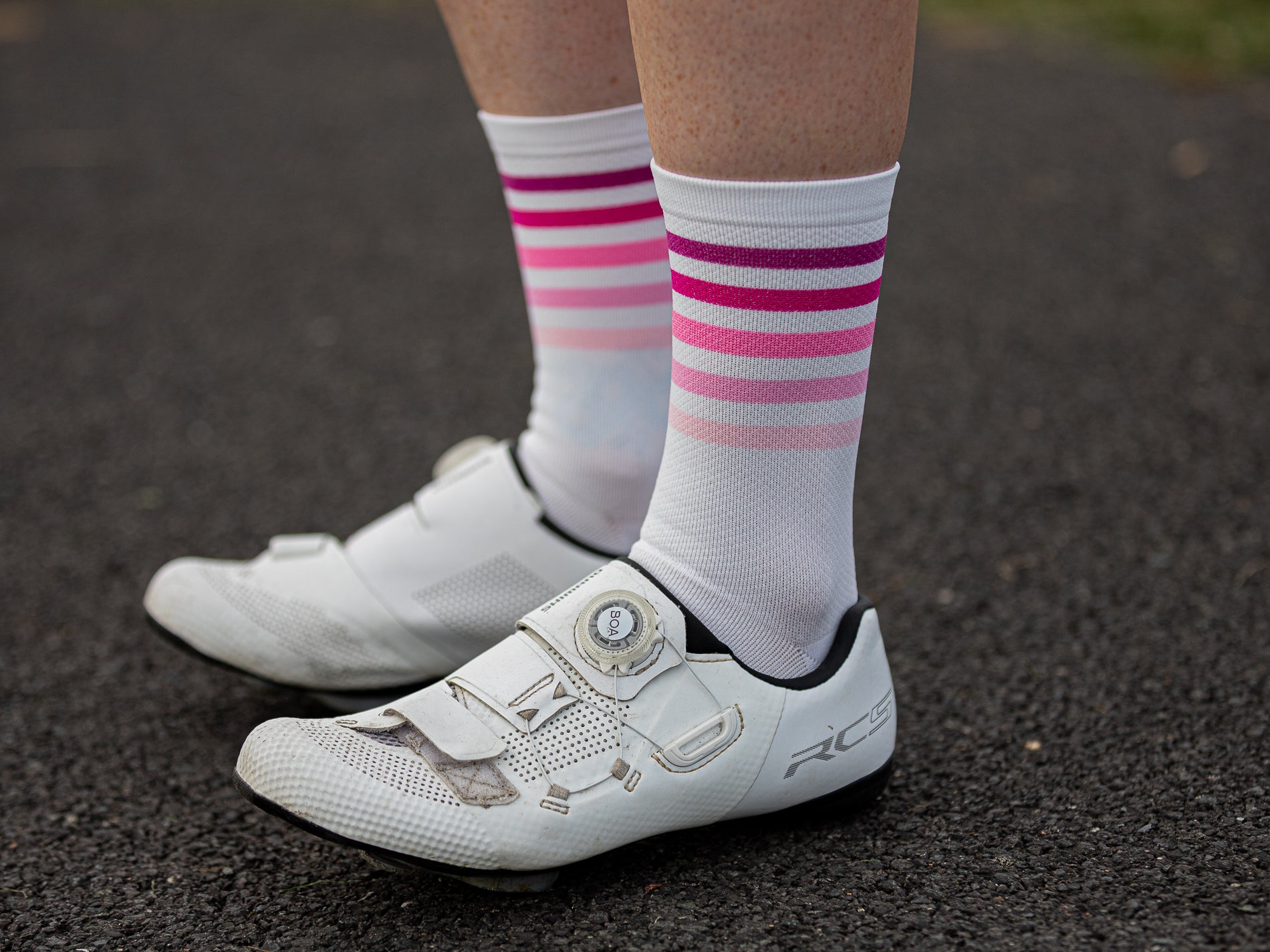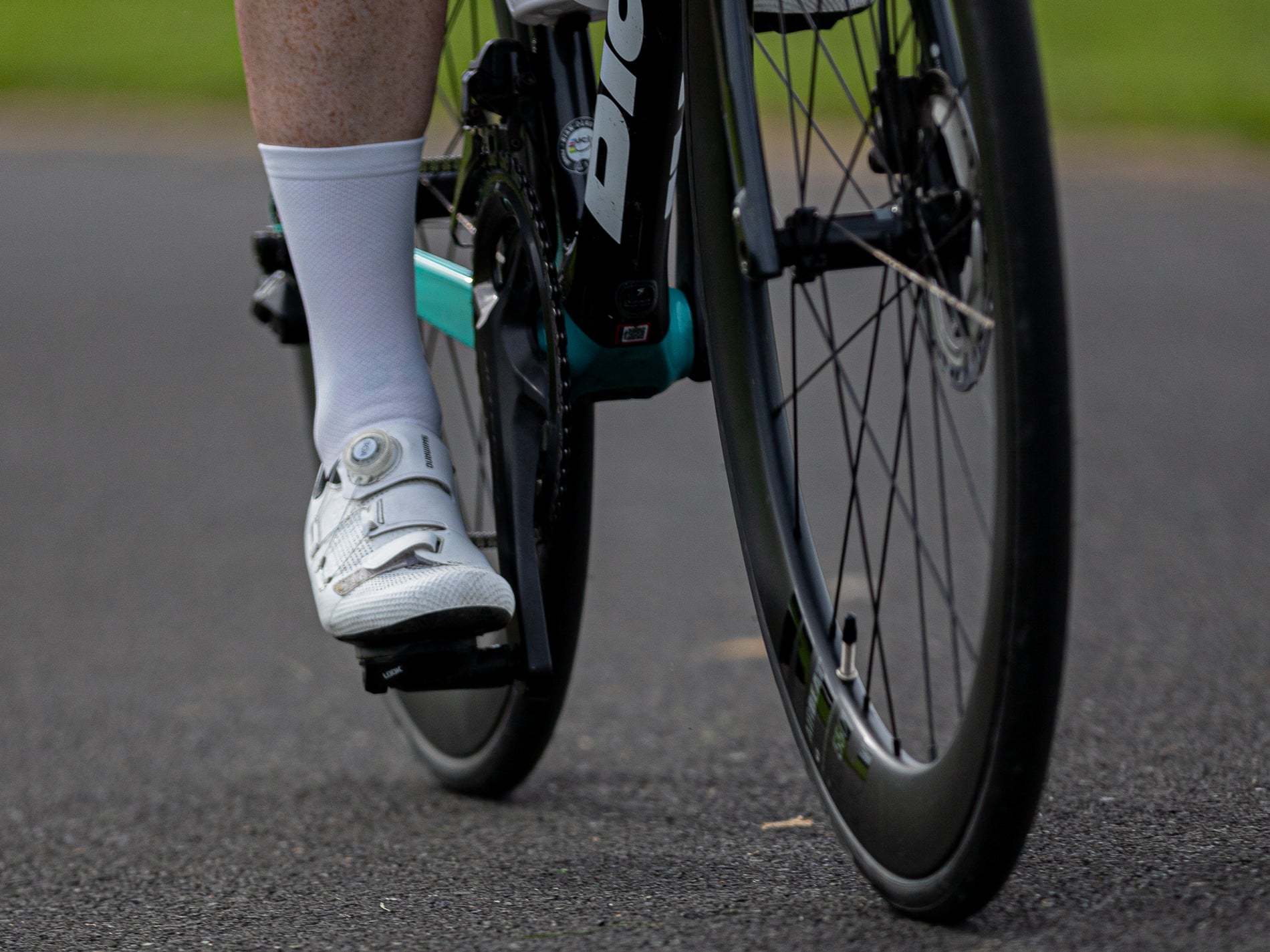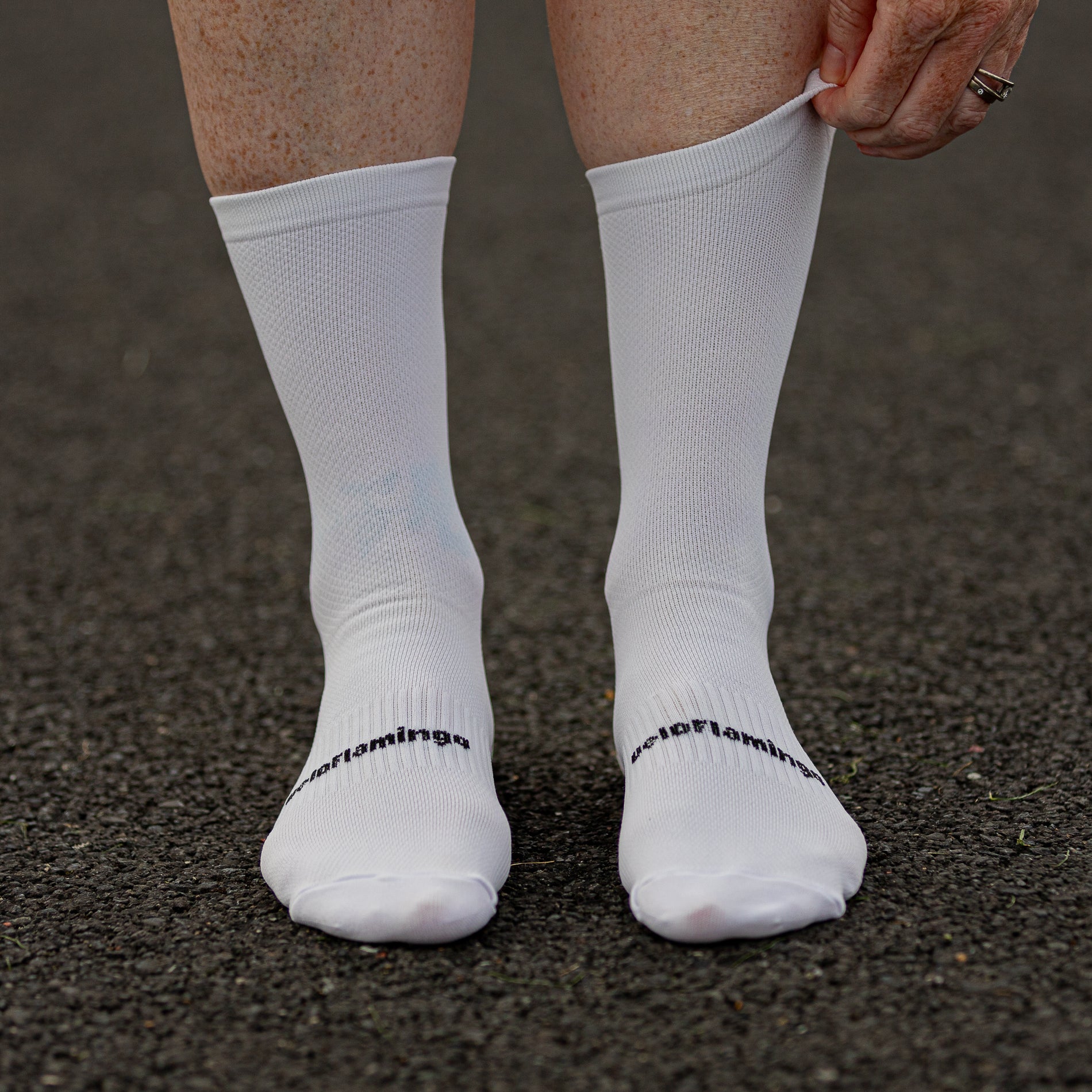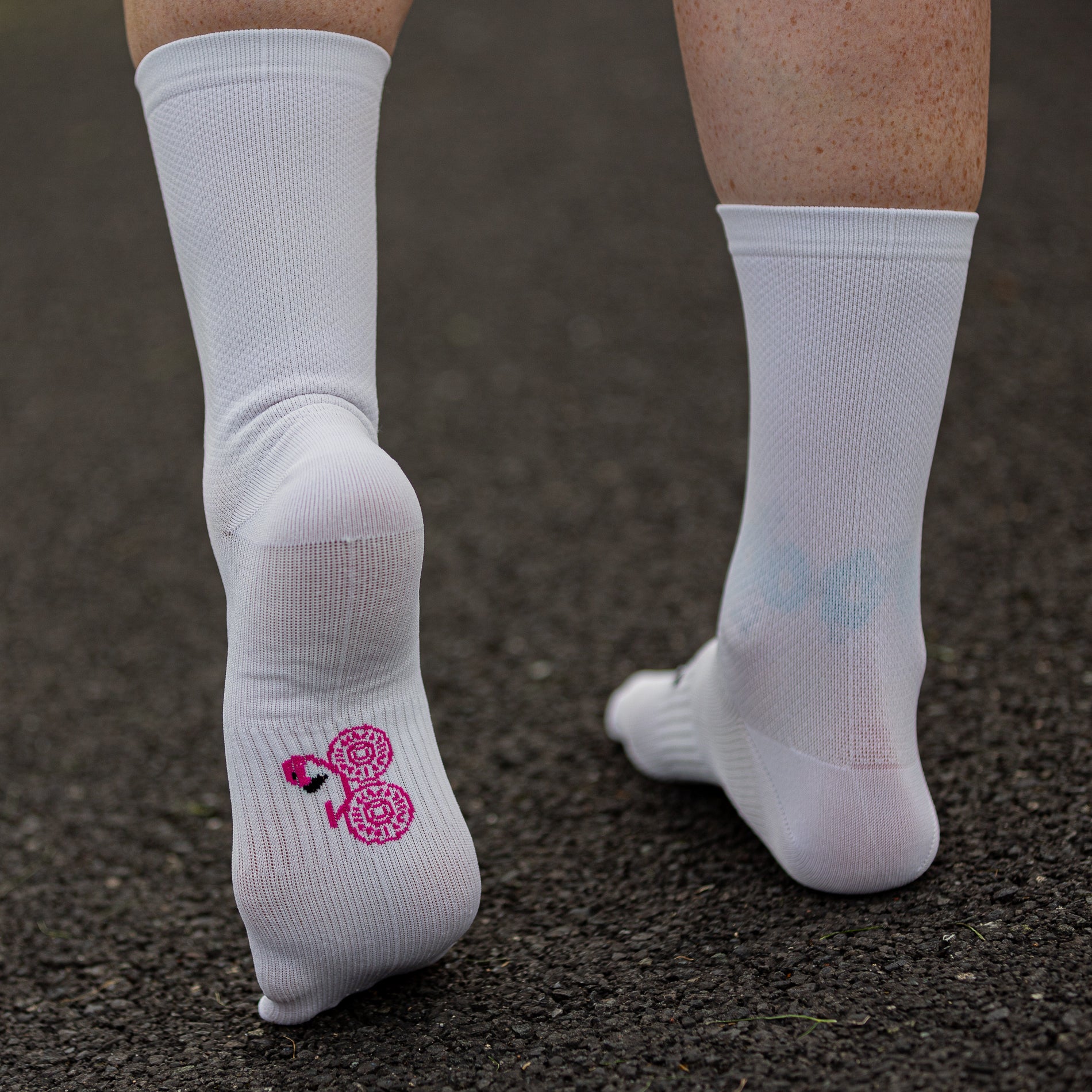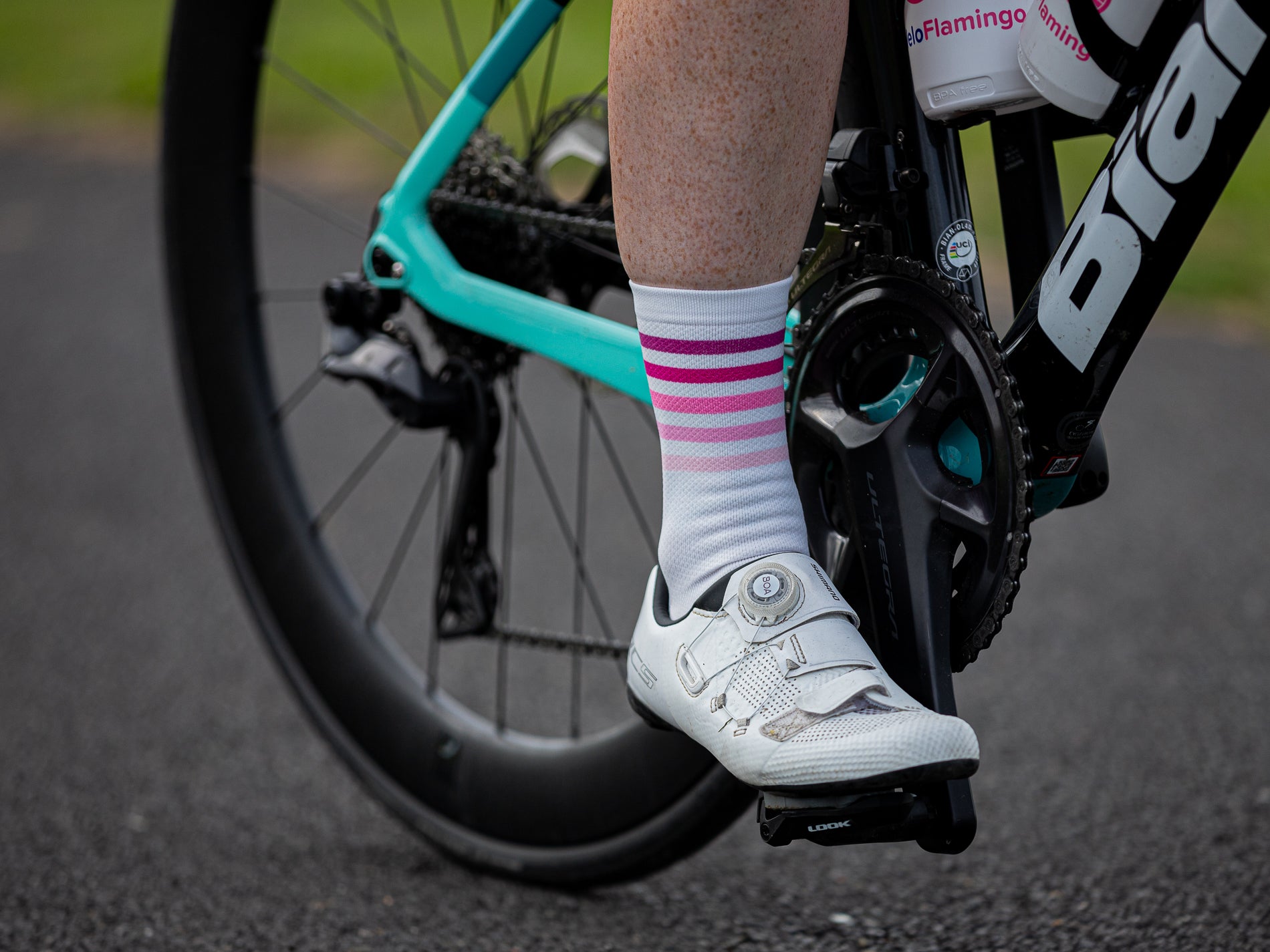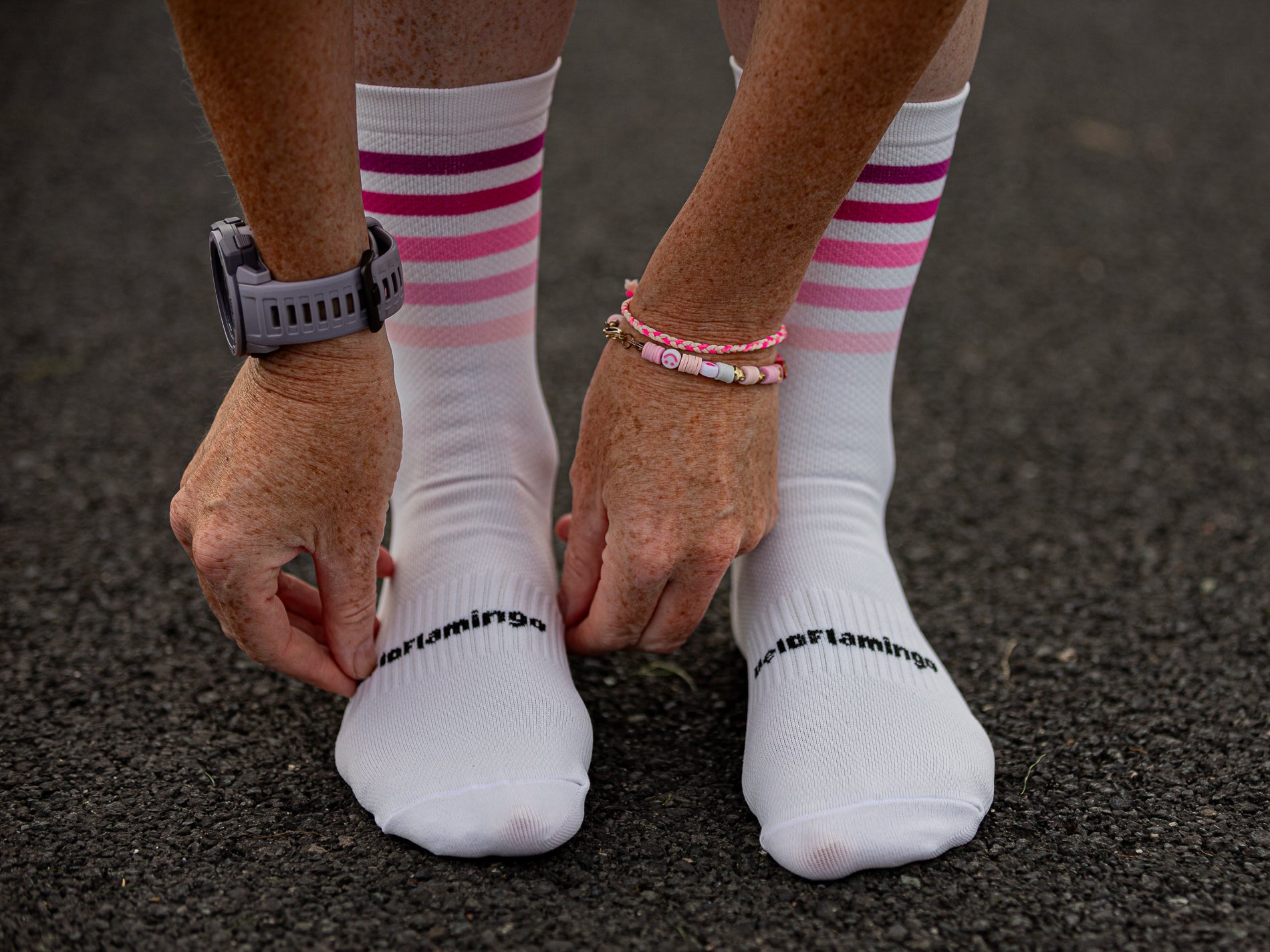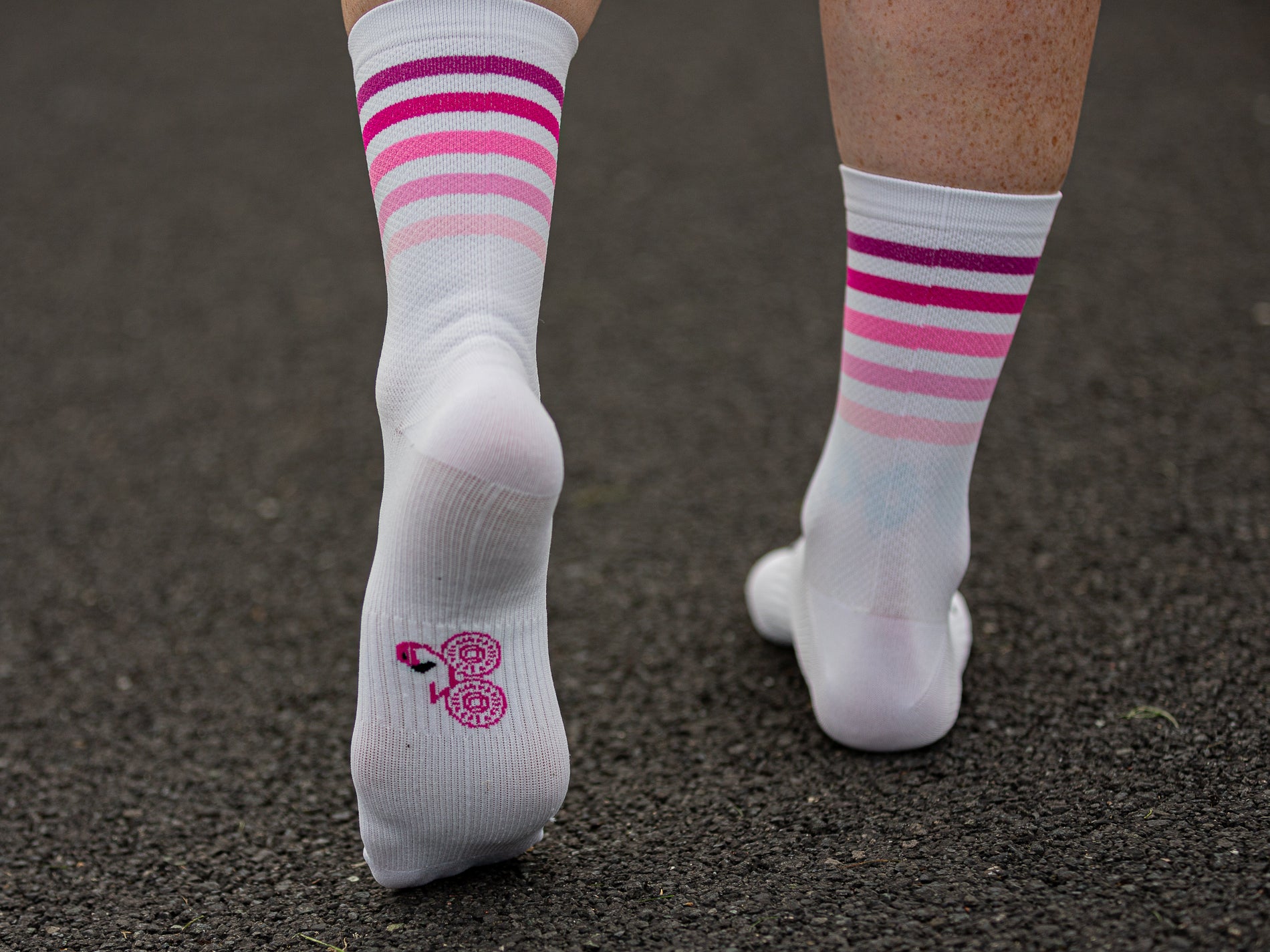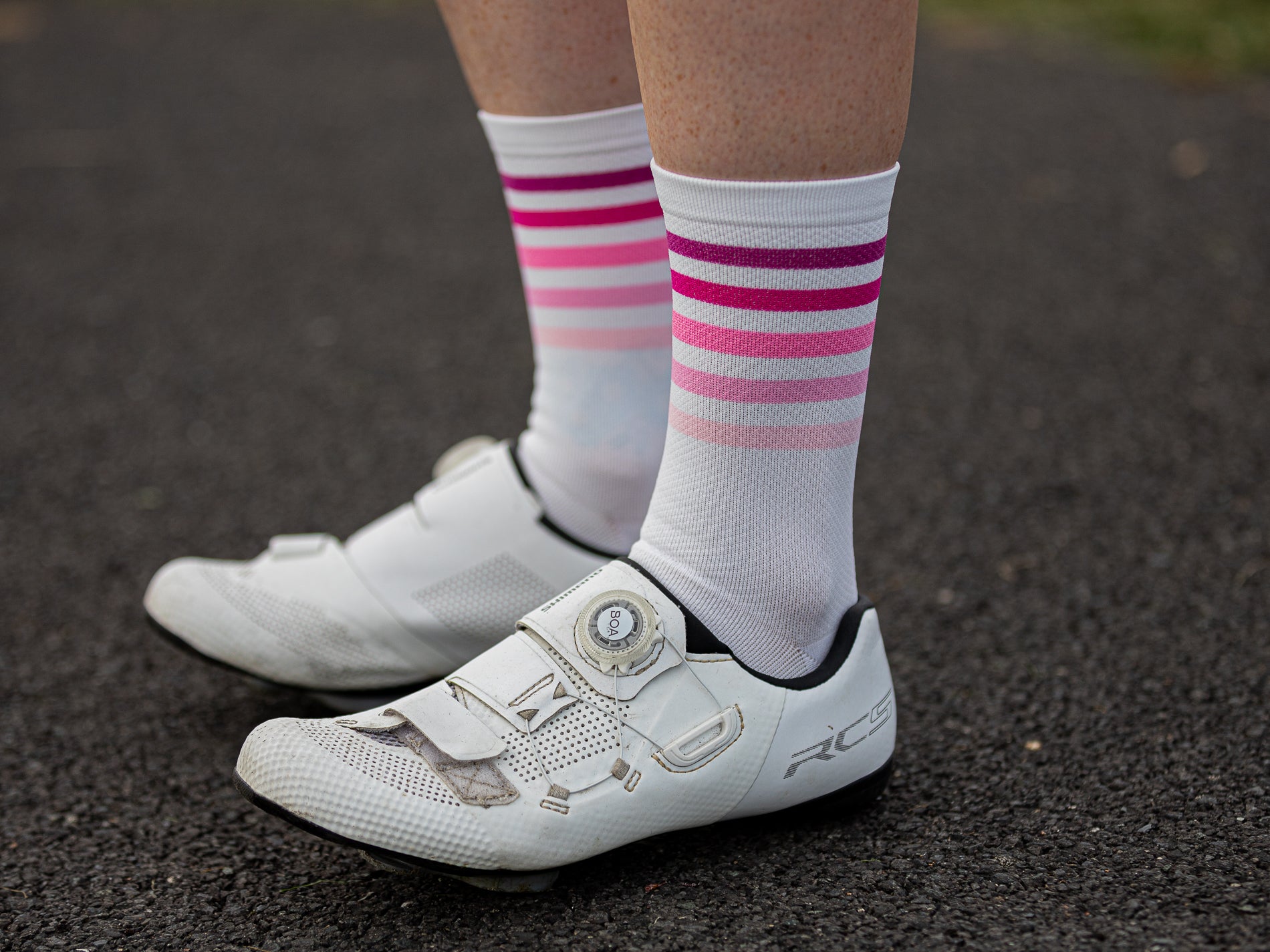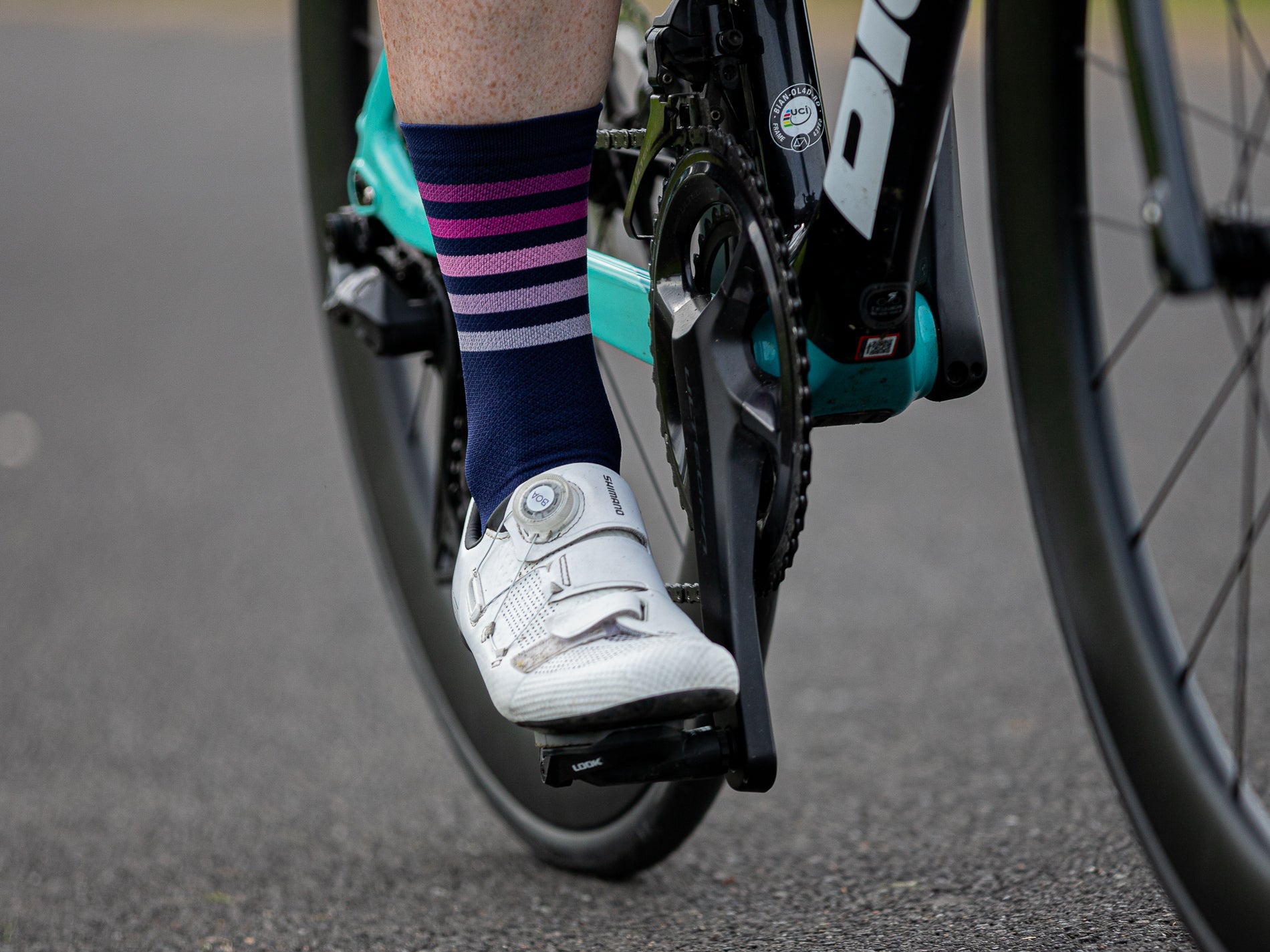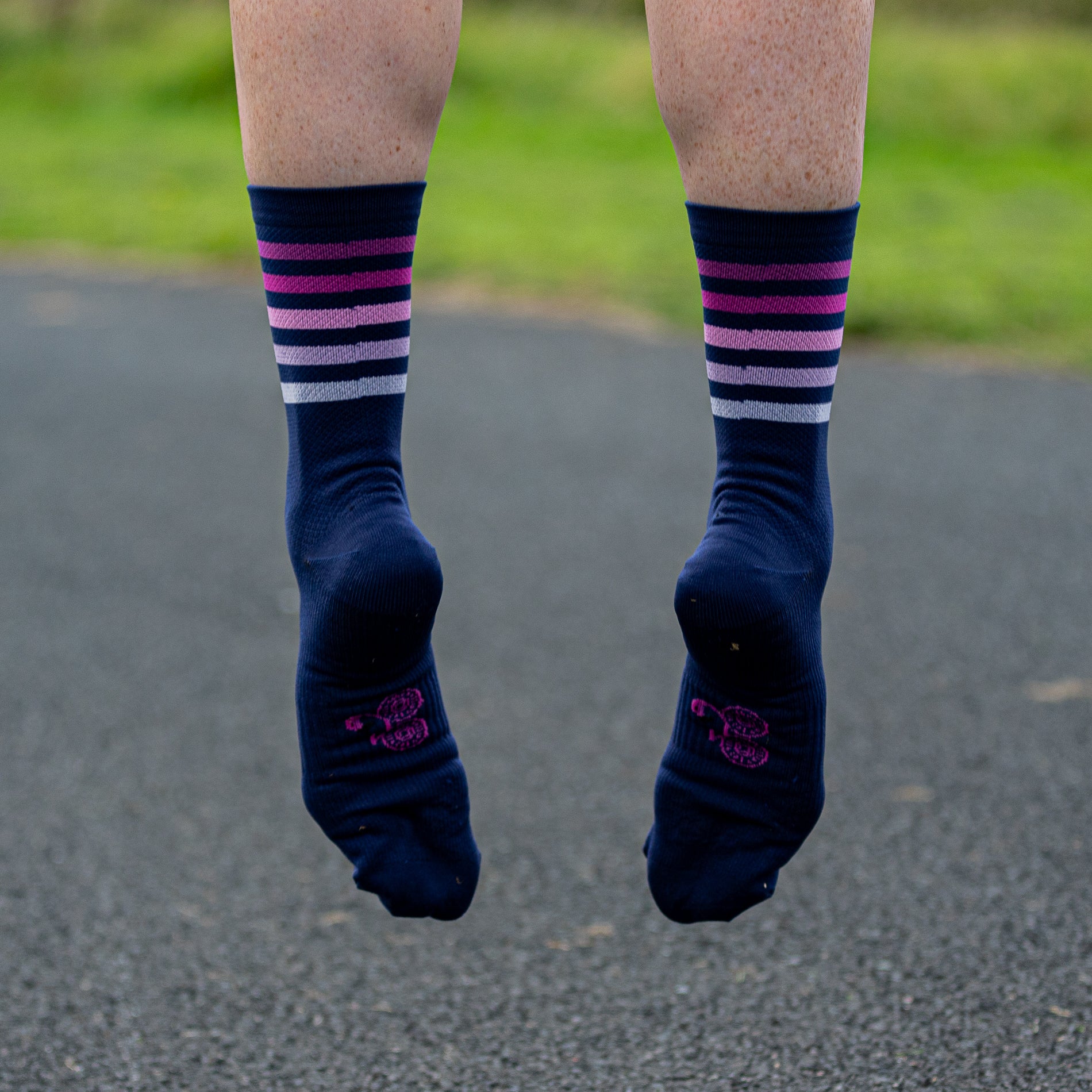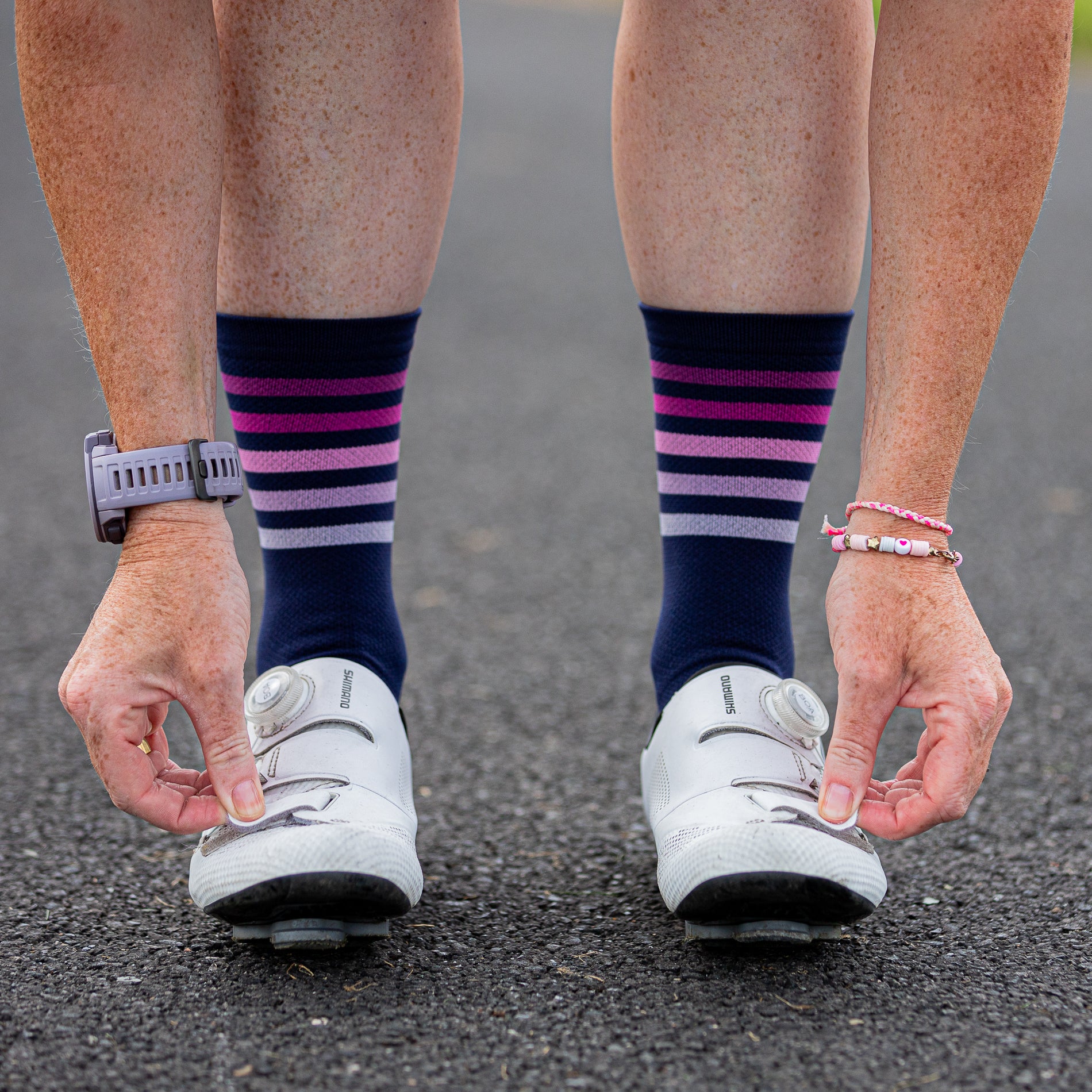 Cycling Socks
Did you know that the right cycling socks can make a huge difference in your performance? 
Our socks are designed to provide support and compression, helping to improve circulation and reduce muscle fatigue.  Plus, they're made with moisture-wicking materials to help keep your feet cool and dry during intense rides.
Available in three designs to decorate your tootsies and keep them comfy.
Featuring a 15cm cuff height and a compression band across the arch of the foot, the VeloFlamingo socks provide comfort ride after ride.
One size available:  40-44
Materials: 90% polyamide, 10% elastane 
Care Instructions:  
Best washed at >30°C and air dried - don't dry clean these little guys!
Wash white socks with other whites, not with colours or we know what'll happen….. no one wants grey socks!
Don't iron them either - they'll naturally be crease free when they are on!