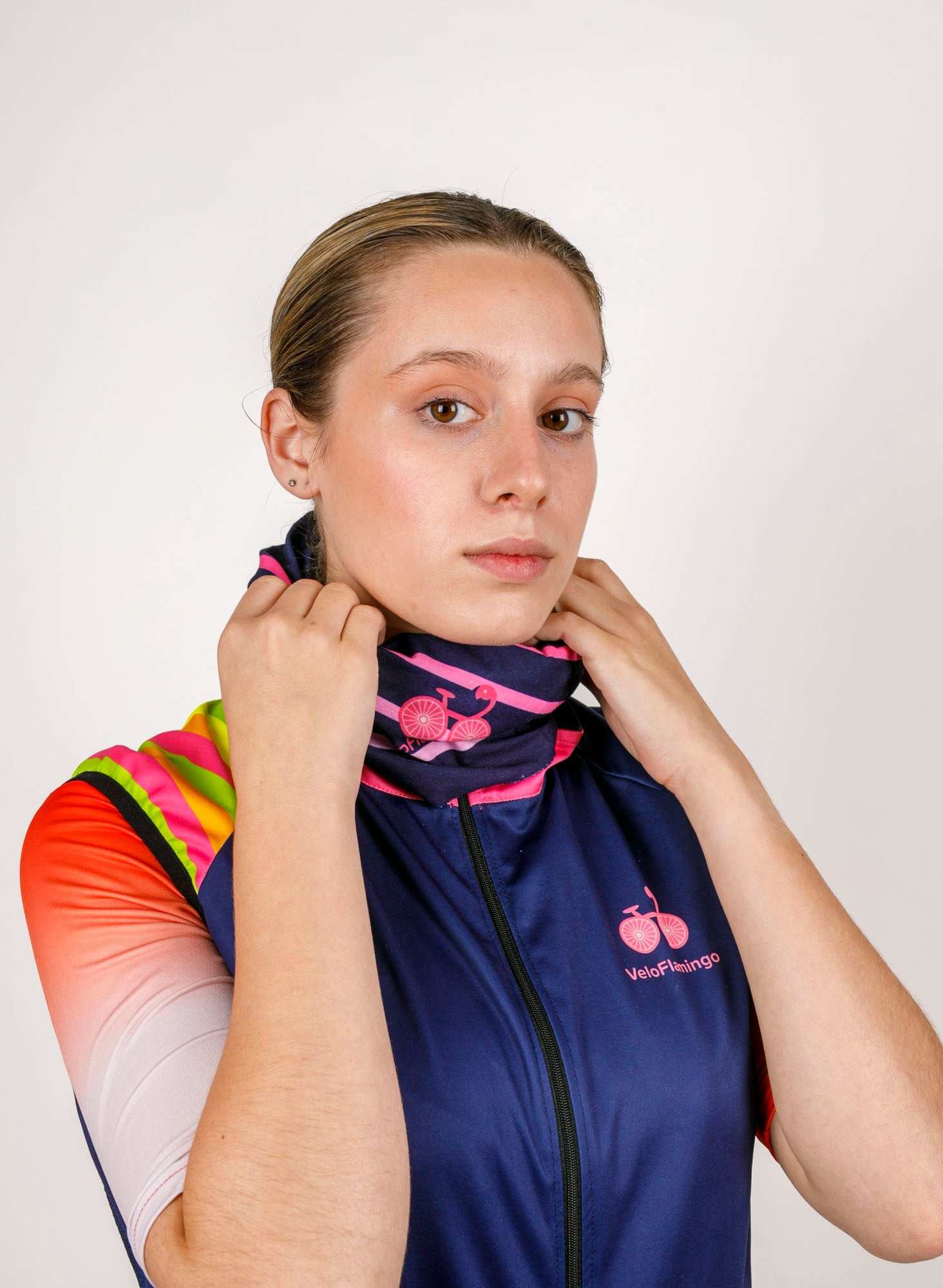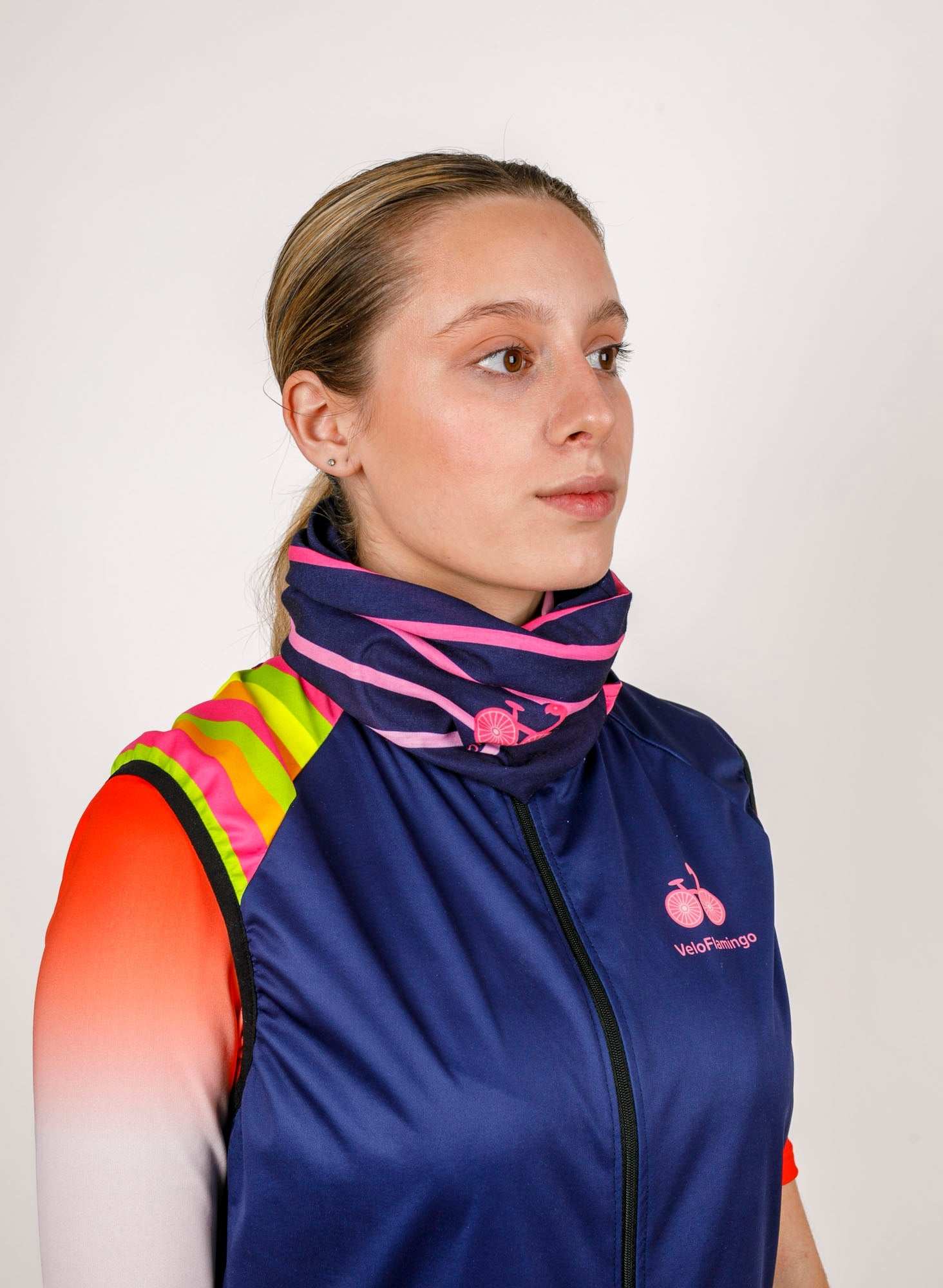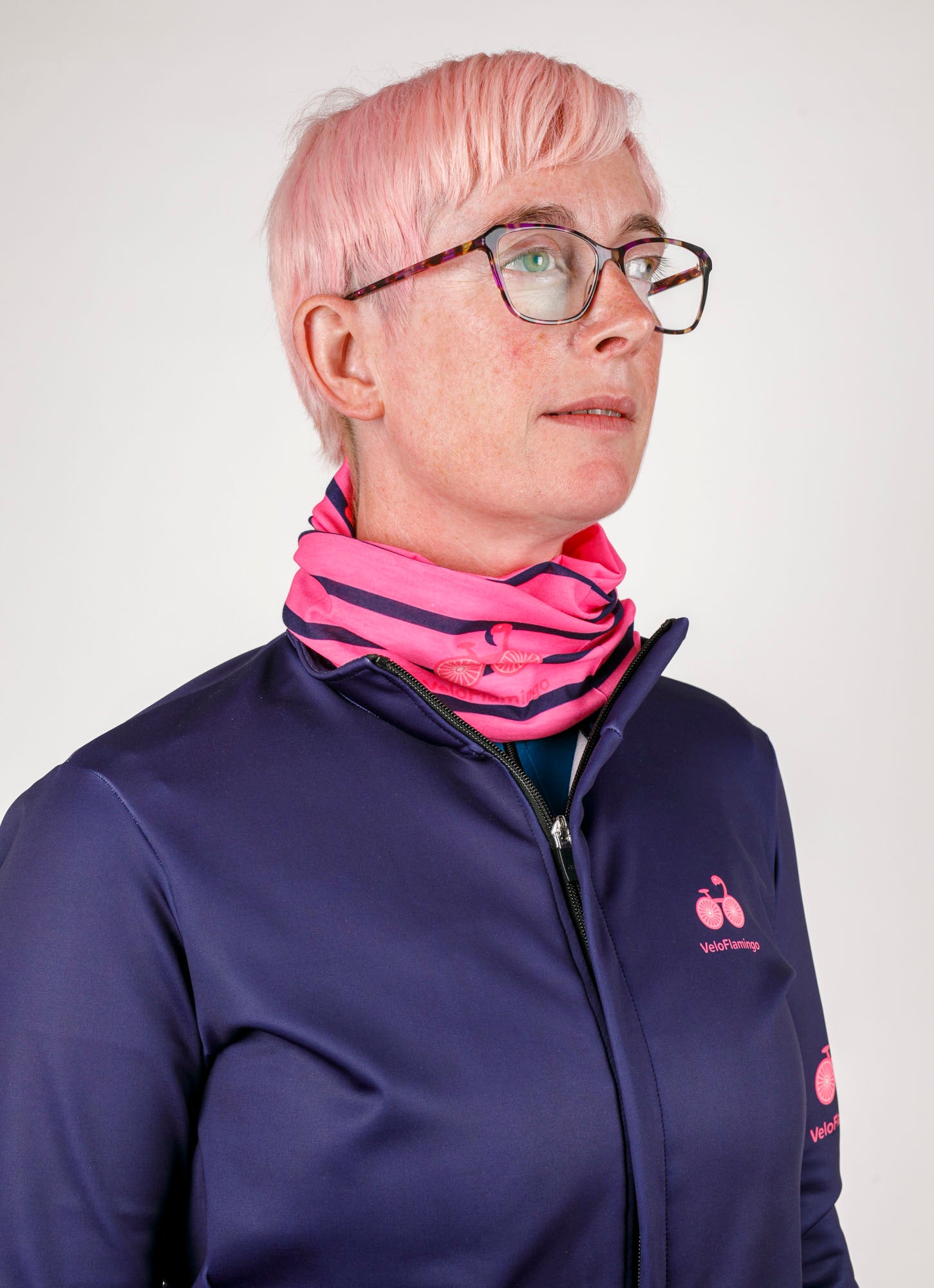 Womens Neckwarmers
Neckwarmers/tubes/neckies/buffs: Whatever you call them, they are a great item to have in your cycling wardrobe for spins out in the cold autumn and winter days. They keep the wind off your neck and face, but for those wet, muddy days, they'll save you too! You might have grit, but nobody wants it in your mouth! Pull your buff up over your nose and mouth to stop crud from the road getting into places where it shouldn't! They are so light and comfortable, you may even forget that it's around your neck.
Some pointers on our Neckies: 

Available in pink (with navy stripes) and navy (with pink stripes) – both boasting our VeloFlamingo logo.

One size fits all.

Please note that for hygiene reasons, this item is non returnable unless defective.

Made in the EU (that means designed, sewn, packed and distributed). 

Tested by our founder Tara, who cycles a ridiculous amount, ensuring every product has been put through its paces. 
We want your neckwarmer/tube/neckie/buff to look amazing and go the distance with you! As with the majority of cycling clothing please don't iron, tumble dry or dry clean this item. They are best washed at >30°C and air dried.
Lucky you! It's one size fits all!