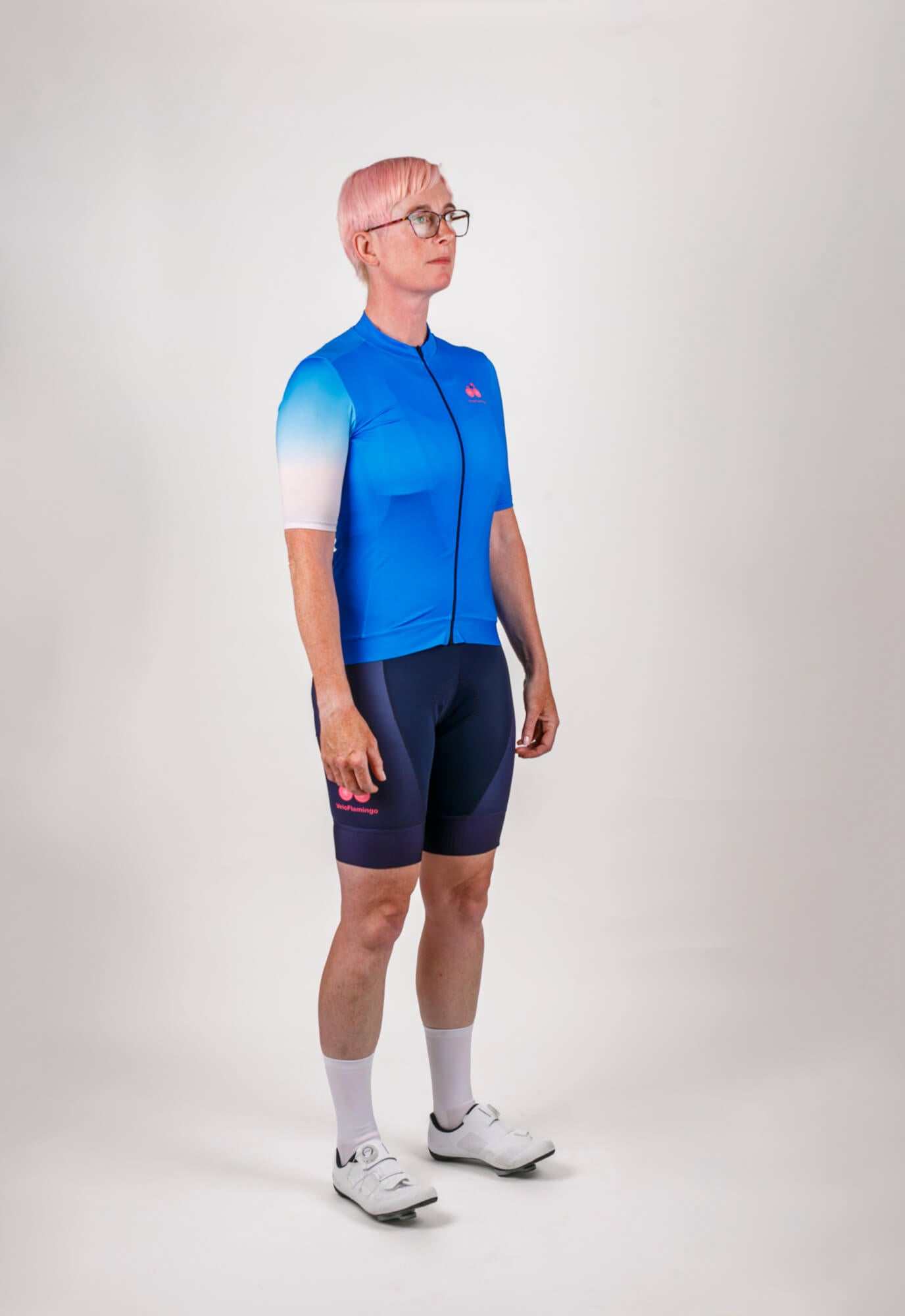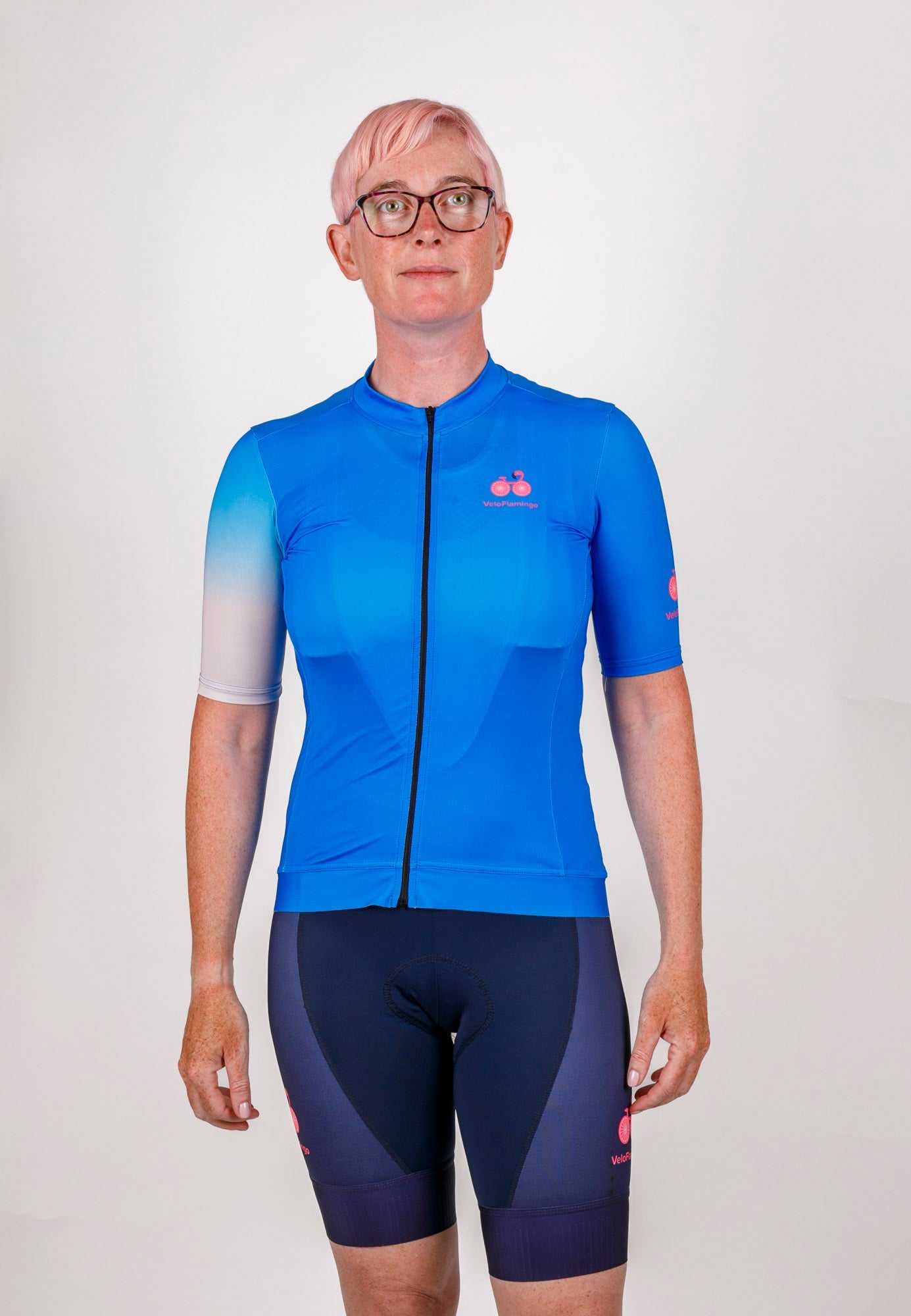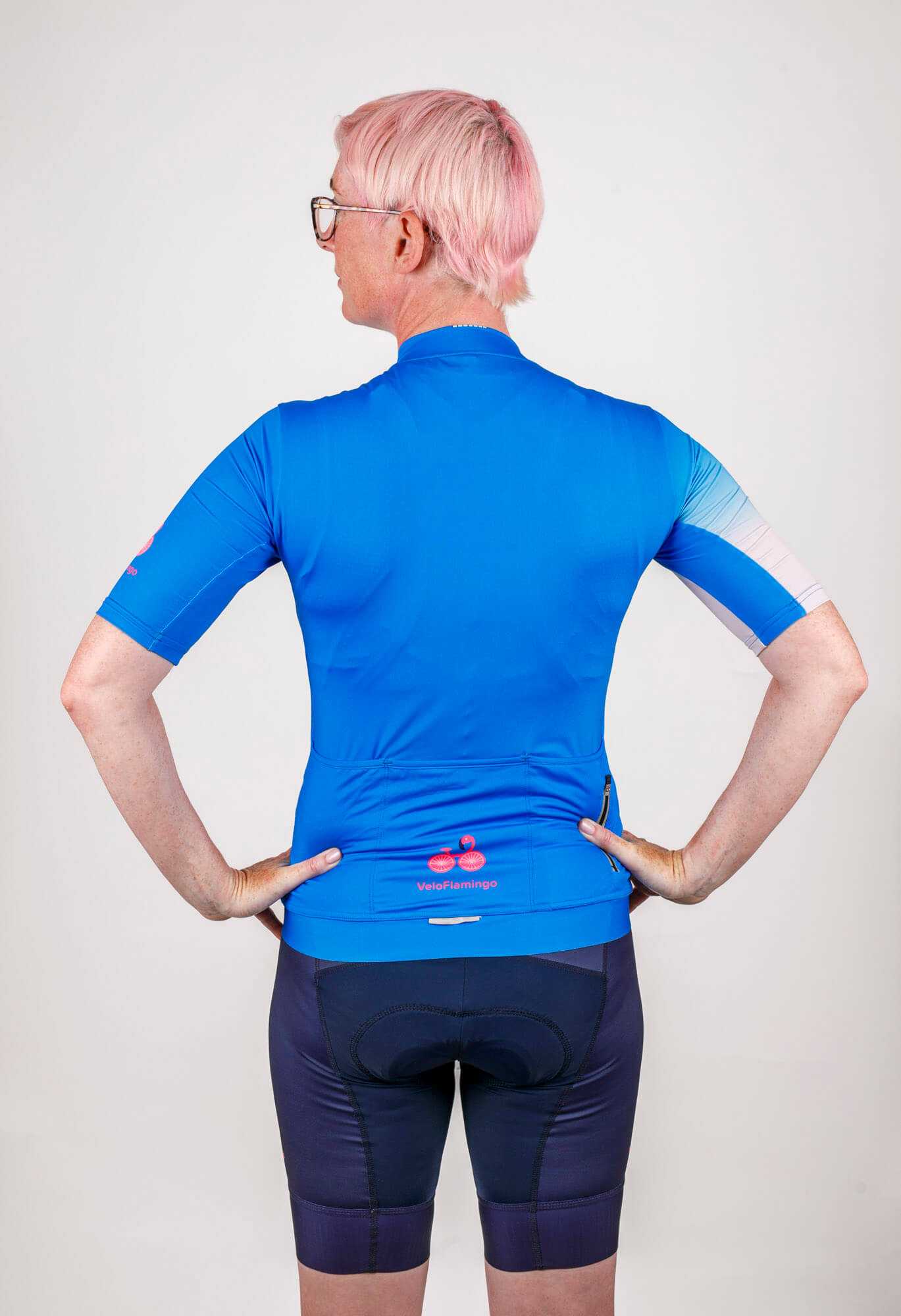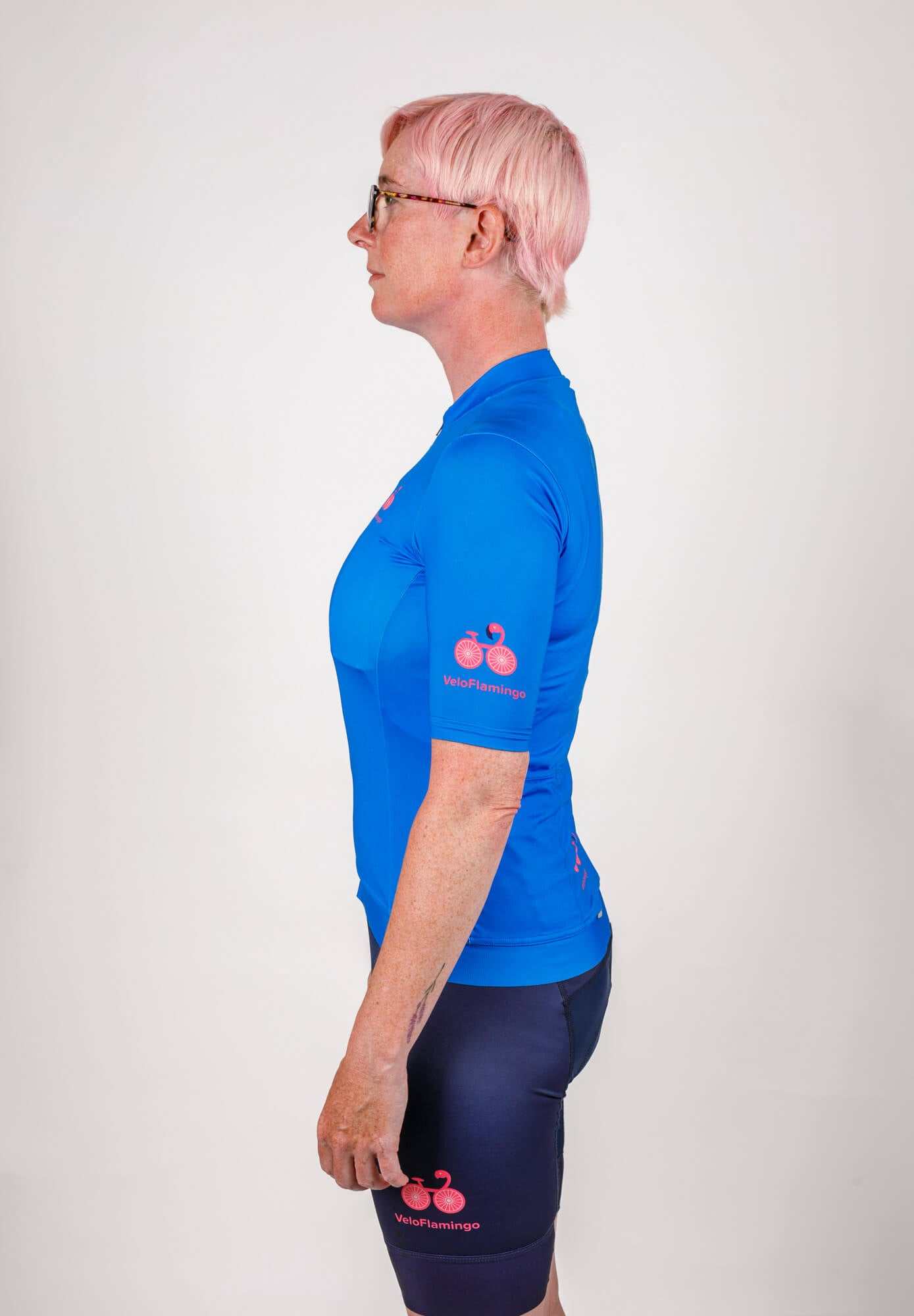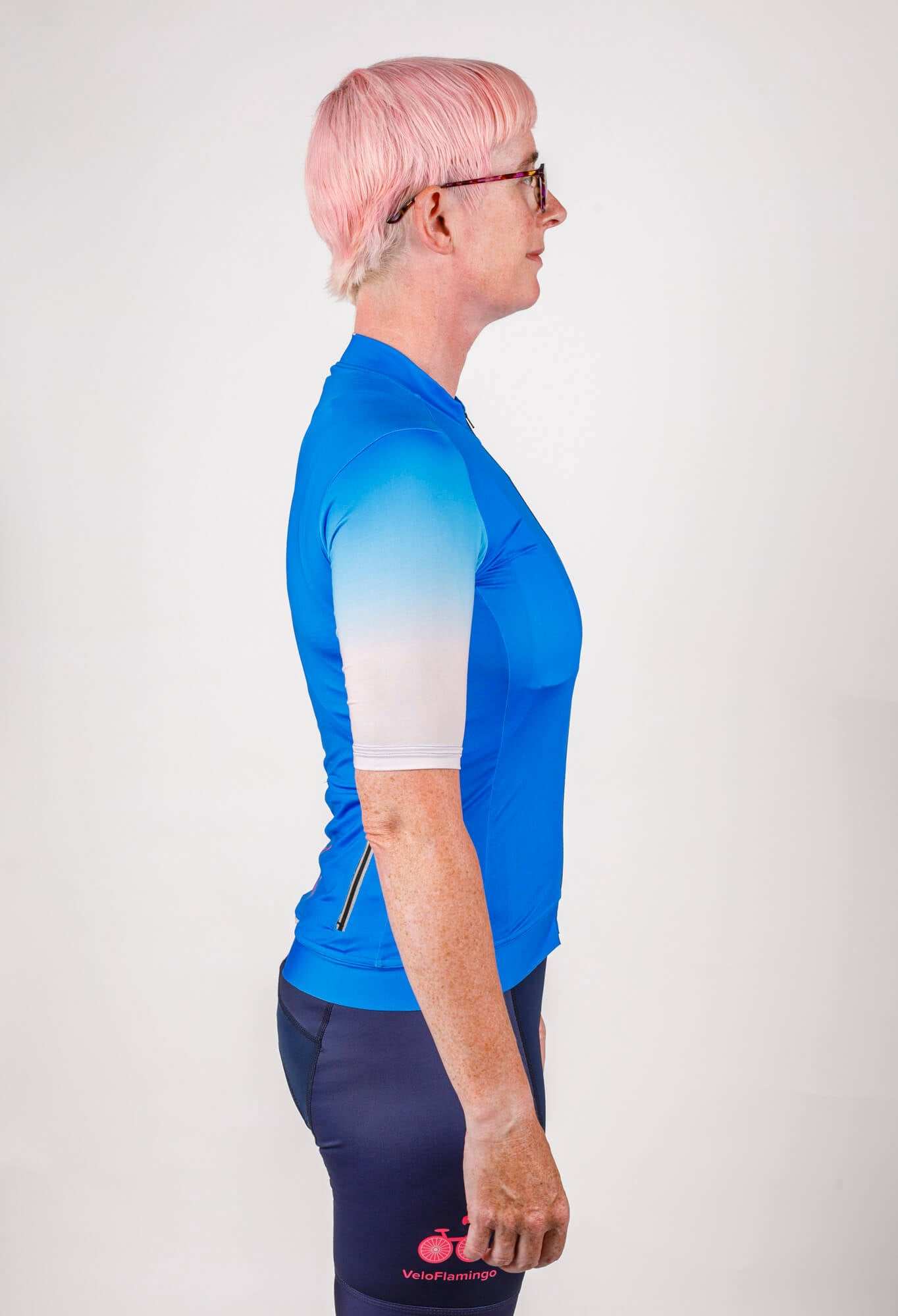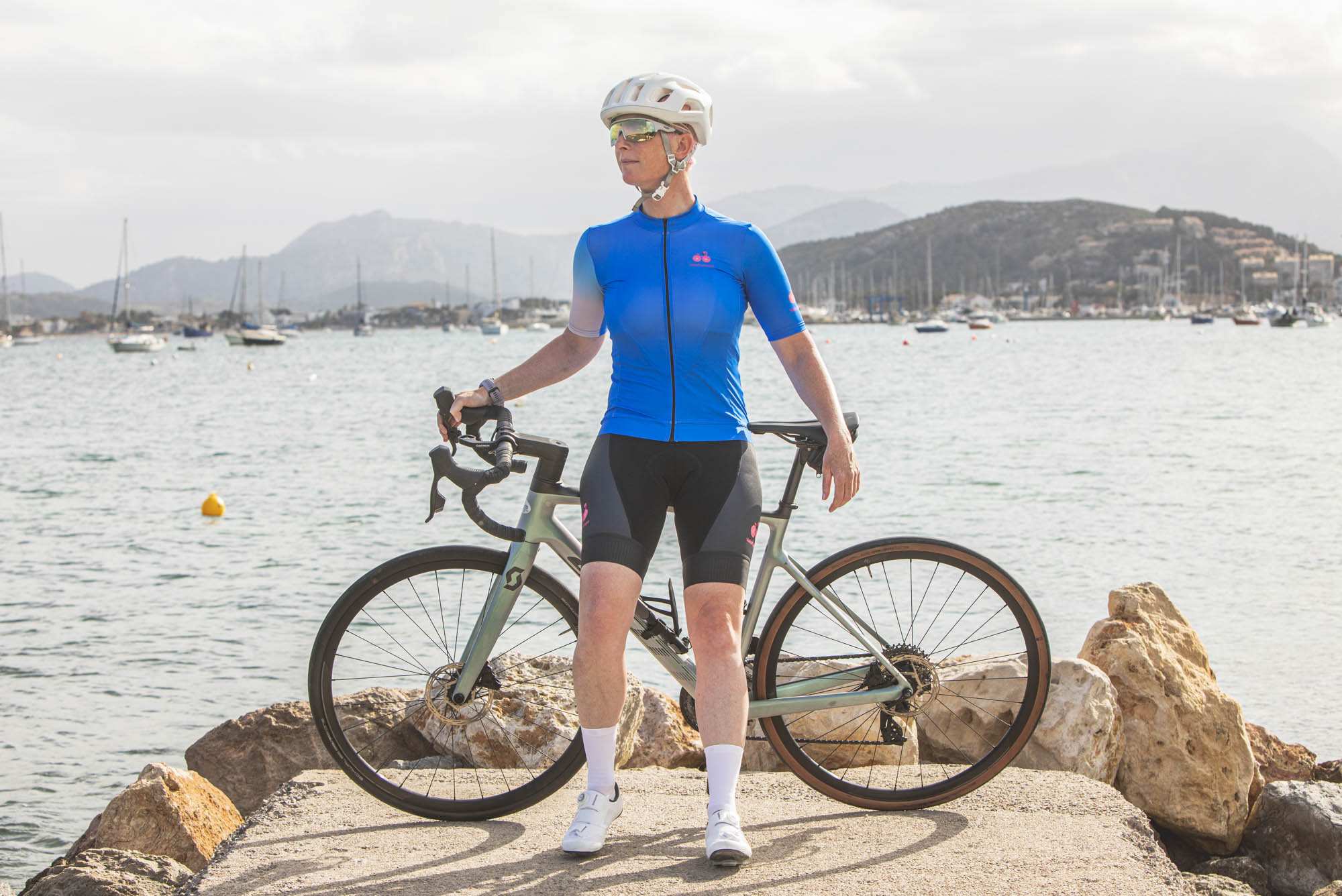 Blue Ombré Women's Cycling Jersey
Our beautiful blue ombré jersey is a nod to the beautiful (but unpredictable), Irish clouds. Some bring rain, others just pass overhead - but each one is a reminder that when we're out on a spin it pays to look up! Our lovely blue ombré jersey features this bold colour and in true VeloFlamingo tradition, one sleeve design is different from the main body of the jersey with a gorgeous ombré fade that gradually gets lighter from shoulder to cuff.
In addition to being tailored specifically for women, our jerseys are:
Made from optimised polyester fabrics for moisture wicking and quick drying.

Aerodynamic-focused textile technology and fit.

Full zip for efficient ventilation.

Lightweight structure.

Feature a reflective trim on the rear pockets/zip for enhanced visibility.

3 rear pockets plus one zippy pocket.

Internal silicone gripper holds the hem in place while you are riding.

Available in a range of ten joyful colours. 
We want your cycling jersey to look amazing and go the distance with you! As with the majority of cycling jerseys and clothing please don't iron, tumble dry or dry clean these jerseys (they don't like it!). They are polyester so best washed at >30°C and air dried.
As a suggestion, Medium is approximately 8/10 (Irish/UK), Large is approximately 10/12 (Irish/UK) and Extra Large is approximately 12/14 (Irish/UK).  You may need to order one size up from your usual fitting.