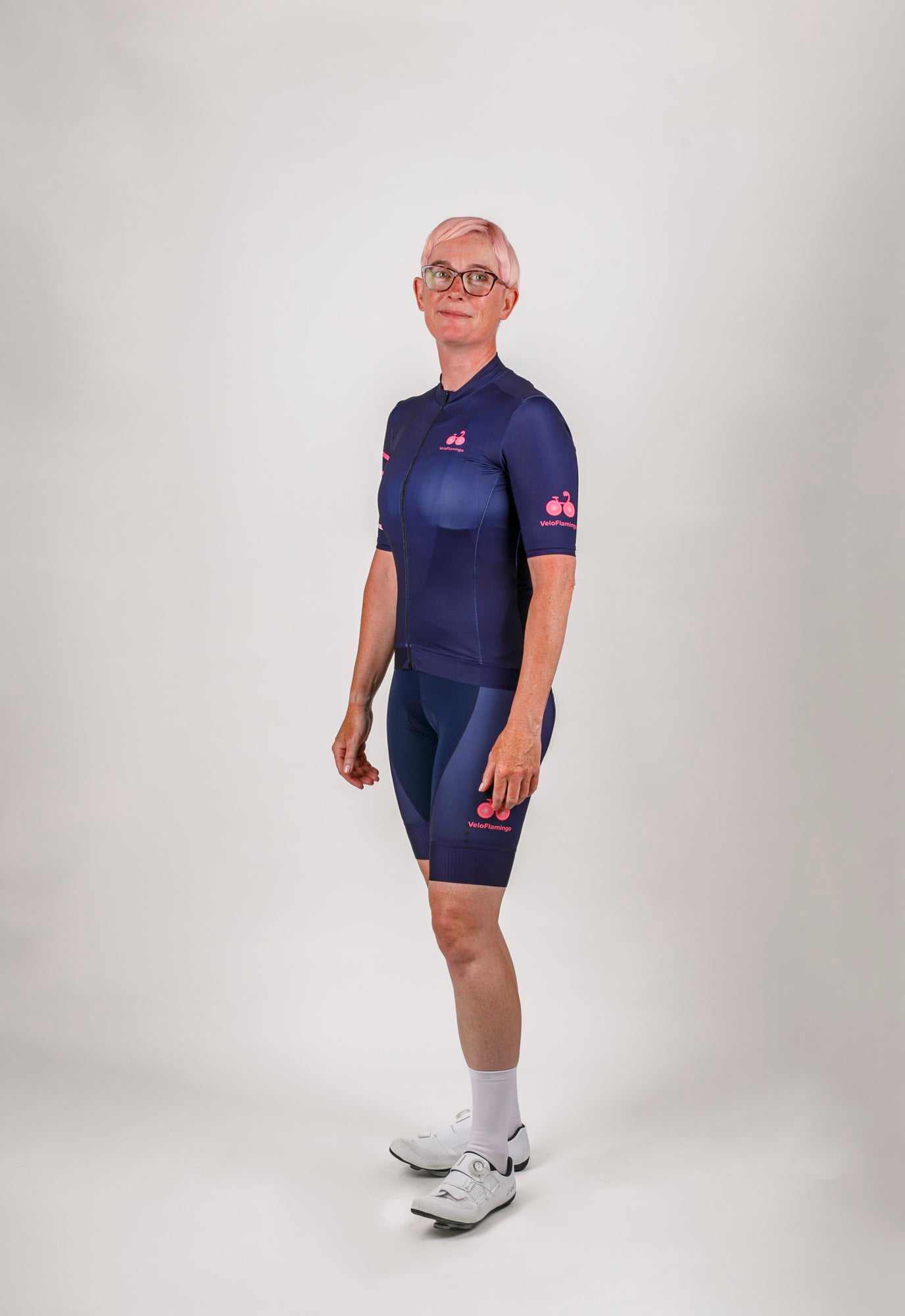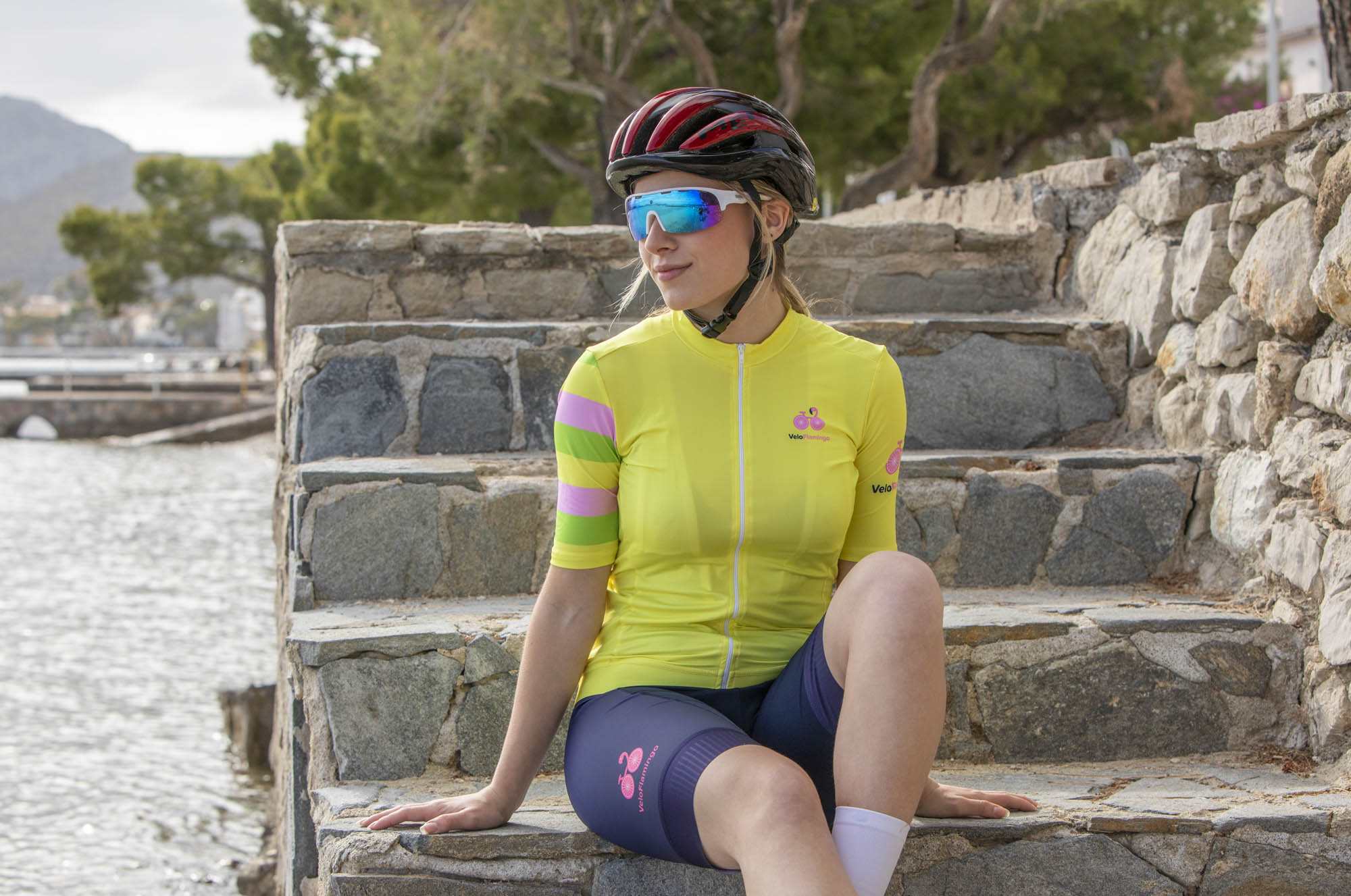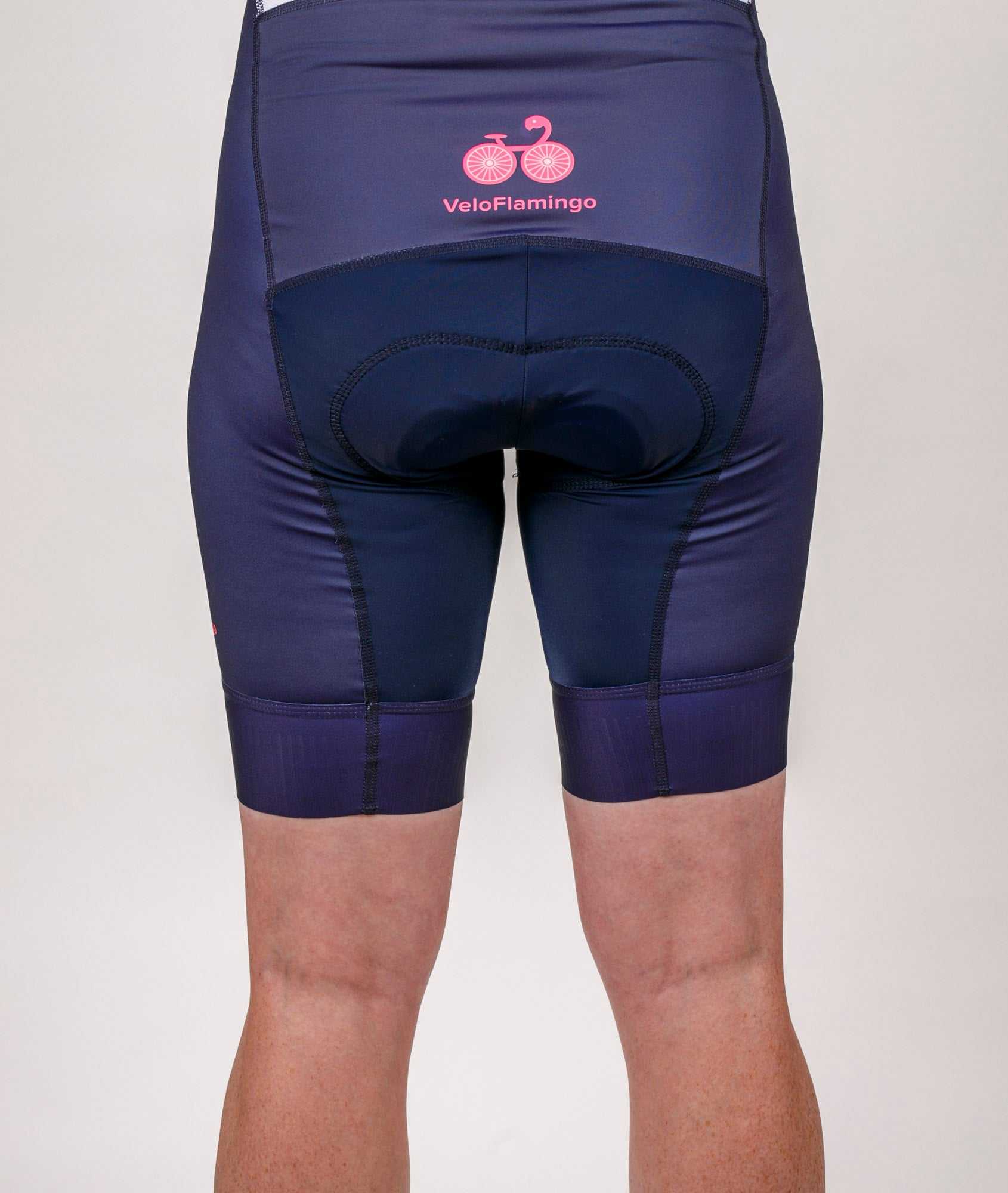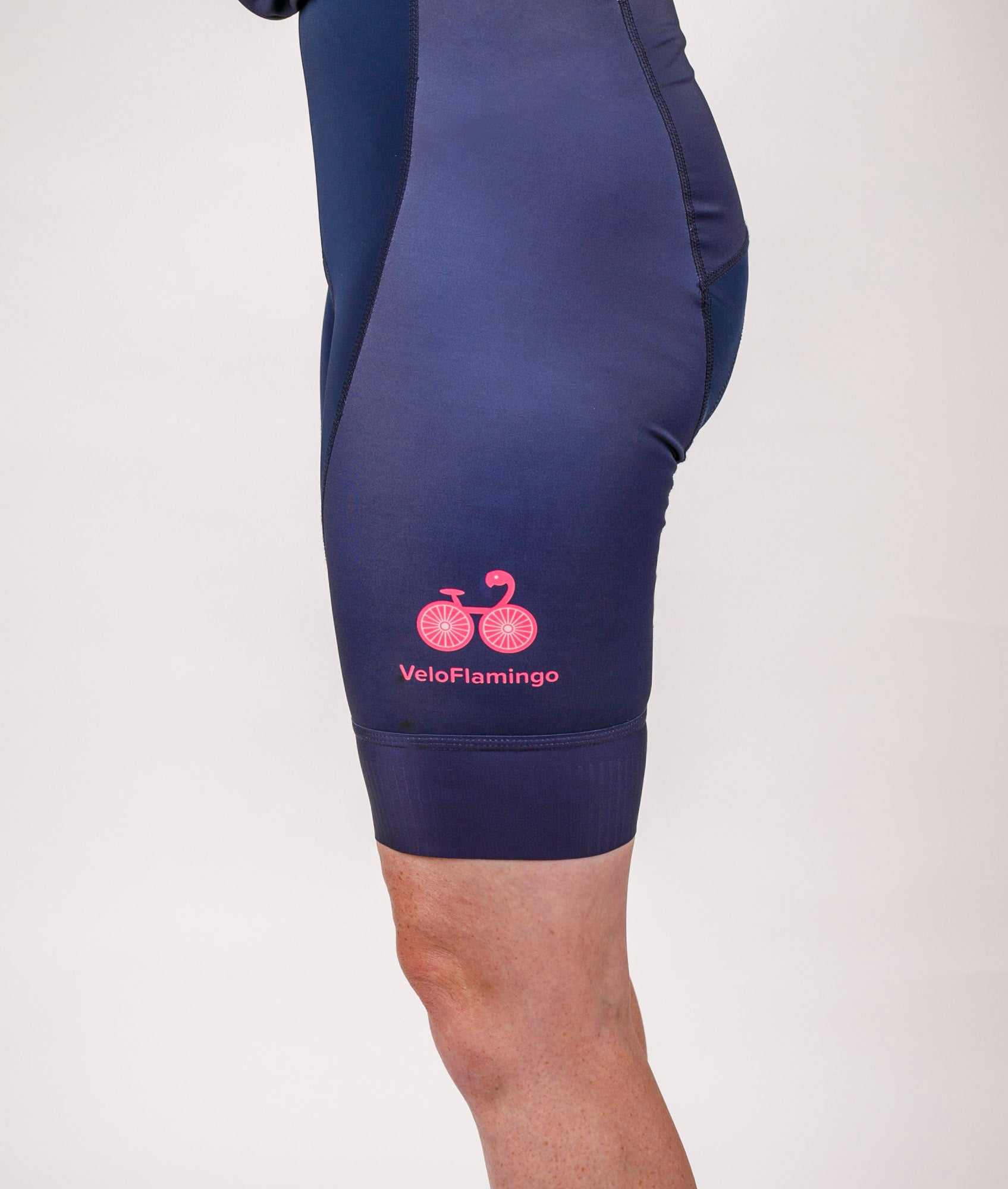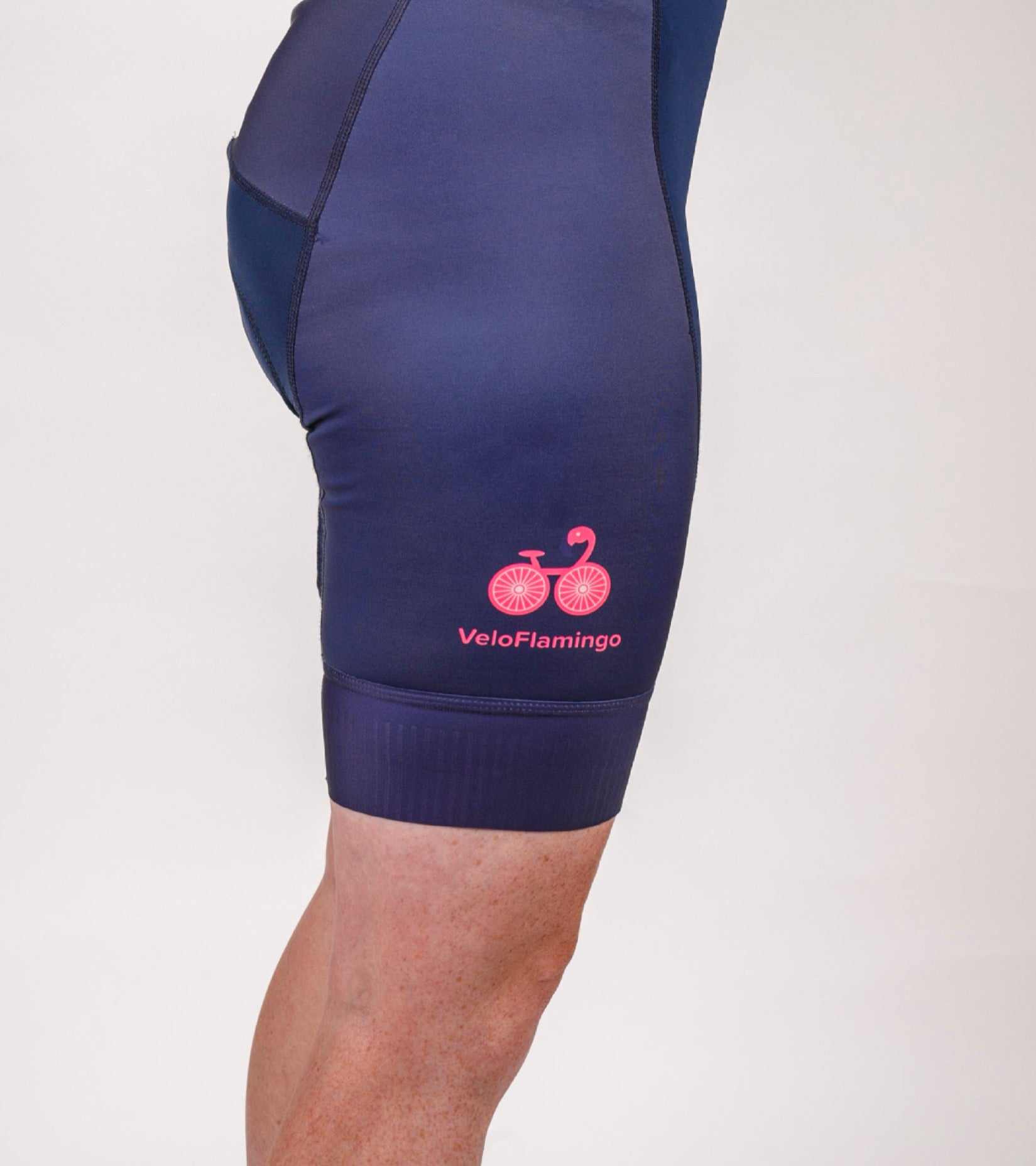 Women's Navy Cycling Bib Shorts
Women cyclists deserve bib shorts that are shaped to the female form and stay where they are meant to stay and not ride up where they shouldn't!  Our hineys must be protected at all costs! Our bib shorts will happily keep you on your saddle whether you are doing hours of training or on a "coffee and cake spin" with your cycling besties. The chamois pad is designed specifically for women and is used in both our shorts and bib leggings.
In addition to being tailored specifically for women, our padded bib shorts are:
Focused on low friction, high breathability for maximum comfort.  

Made from optimised polyester fabrics for moisture wicking and quick drying.

Aerodynamic-focused textile technology and fit.

Ergonomic pro cut

Made in Italy 220gm2 textured fabric with 20% elastane, for a comfortable and supportive fit.

Super soft mesh bib

7cm printed silicone leg gripper band on the leg cuffs 

Flat seams 

Featuring the multi density YBC pro fluoristrada pad with multi density women specific key area contour support with antibacterial quick dry top layer, providing Advanced Comfort for all day riding

Made in the EU (that means designed, sewn, packed and distributed). 

Tested by our founder Tara, who cycles a ridiculous amount, ensuring every product has been put through its paces. 
Caring for your Bib Shorts / Leggings

We want your bib shorts and leggings to look amazing and go the distance with you! As with the majority of cycling clothing please don't iron, tumble dry or dry clean these bib shorts and leggings (they don't like it!). They are best washed at >30°C and air dried.
As a suggestion, the medium bib shorts / leggings are approximately 10/12 (Irish/UK) and the large bib shorts/ leggings are approximately 12/14 (Irish/UK).